New Year's Resolutions for Gardeners
35+ inspiring ways to kick off your gardening year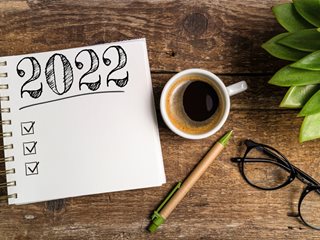 Photo by: LanaSweet / Shutterstock.
It's that time again when we look forward to the new year and make our annual resolutions. It's probably a good bet that eating healthier and getting more exercise are at the top of your list. The good news is, gardening can help you achieve both of those goals, along with others like learning new things, going green, and having fun! Here are some ideas and inspiration to get you started on your best gardening year yet.
PLANT MORE
LEARN SOMETHING NEW
Check out what's trending in garden design and incorporate at least one new idea in your yard or garden.
Start a garden journal and keep track of what works — and what doesn't.
Expand your garden library and treat yourself to a new gardening book.
Follow Garden Design on Instagram and see what other gardeners are up to, get new ideas, and maybe even share some of your gardening knowledge.
Take an online gardening course and learn from an expert, like container guru Karen Chapman, perennials whiz Kerry Ann Mendez, or organic gardener extraordinaire Joe Gardener.
Photo by: Dayna Springfield.
CARE FOR POLLINATORS & WILDLIFE
Dedicate a section garden to local pollinators. Plant a selection of flowers that will keep local bees well fed, or design an area dedicated to butterflies.
Invite local wildlife into your garden with one of these 10 ideas — some as simple as adding a bird bath. Get even more inspired with this Delaware garden that invites all forms of wildlife into their yard with a natural-style pond.
Plant a buffet for birds with fruit-bearing shrubs and trees.
Build a home for wildlife and beneficial insects to hide out in and spend the winter. Layer used pallets and fill the gaps with broken clay pots or roofing tiles, twigs, branches and dried seed heads. Use your imagination!
MAKE MAINTENANCE EASY
Photo by: Eveline Brown / Pixabay.
TAKE CARE OF PESKY PESTS
GO GREEN
Start a compost pile and make your own 'garden gold'. It's great for your plants and the environment.
Don't let weeds get the upper hand this year. Learn how to manage them without dangerous chemicals.
Clear out harmful chemical pesticides, herbicides and fertilizers and make the switch to natural and organic alternatives. Check with your local county extension office for proper disposal options in your area.
Do your part to cut down on plastics by searching out eco-friendly options, such as Eco-Pots for seed starting.
Photo by: Dayna Springfield.
EAT YOUR VEGGIES
GET INVOLVED
HAVE SOME FUN
A new year means a fresh start and new opportunities, in life and in your garden. Our best to you in the coming year!