2019 National Plants of the Year
Discover 7 exceptional plants to grow in your garden this year
Looking for a sure thing? These outstanding plants are a great place to start! Proven Winners has selected their very best annuals, perennials, flowering shrubs and more for their National Plant of the Year award program.
PROVEN ACCENTS® LEMON CORAL® SEDUM
Annual of the Year
USDA Zones 7-11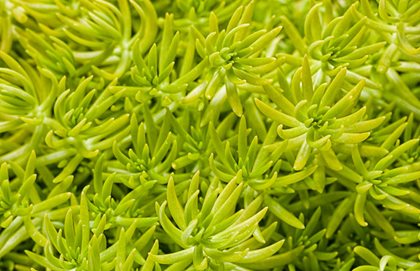 Buy Now
Great in hanging baskets, containers or garden beds, this easy-to-grow succulent provides bold, fresh color all season. Its vivid chartreuse foliage is great for adding color and texture contrast to your garden. You can expect this plant to grow up to 10" tall and 14" wide.
SUMMERIFIC® 'BERRY AWESOME' HIBISCUS
Perennial of the Year
USDA Zones 4-9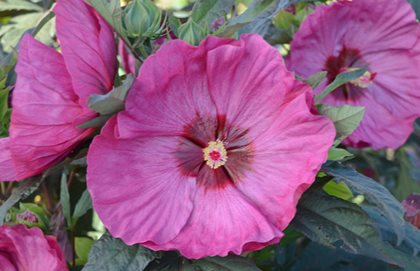 Buy Now
This robust hibiscus thrives in sun, heat and humidity. Featuring deep midnight green foliage and lavender pink flowers, it is a fast grower that reaches up to 4' tall and 5' wide. As long as 'Berry Awesome' gets plenty of sunshine and water, you'll enjoy dinner plate-sized blooms from midsummer into fall.
LOW SCAPE MOUND™ ARONIA
Landscape Shrub of the Year
USDA Zones 3-9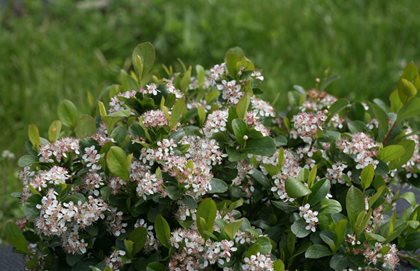 Buy Now
You'll get three seasons of interest with this compact shrub—flowers, foliage and berries. This selection, which only grows to 24" tall and 26" wide, doesn't require pruning. While it will survive anywhere except deep shade, the showiest flowers, fruit and fall color are produced in full sun.
---
SHADOWLAND® 'AUTUMN FROST' HOSTA
Hosta of the Year
USDA Zones 3-9
Buy Now
'Autumn Frost' brings light to shady spots with its broad, glowing yellow margins and frosty blue centers. This hosta is well suited for growing in the landscape or in a container and typically grows to 12" tall and 24" wide. Plus, it's super cold hardy, returning reliably every year, even in -40° temperatures.
AT LAST® Rosa
Rose of the Year
USDA Zones 5-9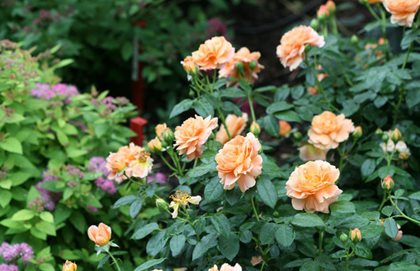 Buy Now
This rose combines the romance and fragrance of a fully-petaled tea rose and the no-nonsense practicality of a disease resistant landscape rose. It will bloom non-stop from late spring until frost with distinctive soft pink to sunset orange tones. Growing up to 4' tall and just as wide, this is a great addition to flower gardens, landscape borders and even patio containers.
FIRE LIGHT® HYDRANGEA PANICULATA
Hydrangea of the Year
USDA Zones 3-8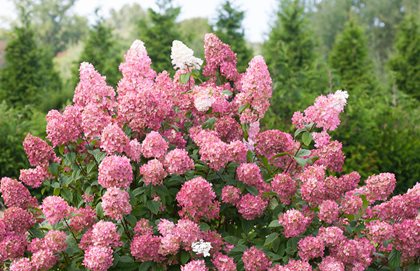 Buy Now
This hydrangea blooms reliably every year with large panicles of creamy white flowers that age to a deep pomegranate red. A great choice for using in fresh and dried bouquets because of its strong stems that hold the flowers upright. Perfect for foundation plantings or growing as a hedge, Fire Light® grows up to 6' tall and 6' wide.
---
SONIC BLOOM® WEIGELA
Flowering Shrub of the Year
USDA Zones 4-8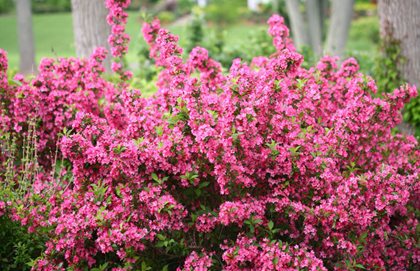 Buy Now
Unlike the old-fashioned types, this series of five strong reblooming weigelas has flowers from midsummer to frost. Choose from these unique colors: Ghost®, Pearl, Pink, Pure Pink and Red. You'll love these low-maintenance shrubs that are also durable and deer resistant. Expect them to reach a mature size of about 4-5' tall and 4-5' wide.
2019
NATIONAL RECIPES
Container Combinations
Heat and Cold Tolerant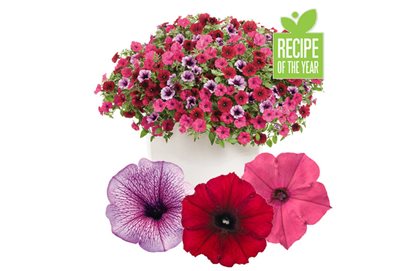 Get Recipes
Growing gorgeous plants in containers is easy when you follow reliable recipes like these. Proven Winners has assembled five blends of heat and cold tolerant flowers to keep your outdoor living spaces bright and beautiful all season long.
2018
NATIONAL PLANTS OF THE YEAR
Annual, Perennial & Landscape Plant
Past Winners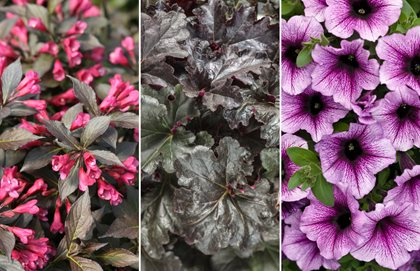 Learn More
See last year's winning plants:
Spilled Wine® Weigela
Primo™ 'Black Pearl'
Supertunia® Bordeaux™
Plus container recipes for spring, summer and fall.
Candidates for Proven Winners' National Plants of the Year are judged stringently by growers, retailers and home gardeners against the following criteria:
Easy to grow
Iconic
Readily available
Outstanding landscape performance
Learn more about these award-winning plants at nationalplantoftheyear.com.