Shade Garden Design Ideas
Lighten up a shady garden with a well-thought-out design and carefully selected plants
For some gardeners shade is a luxury, for others it is challenge. If you fall into the latter group, don't give up. A thriving garden in the shade is possible! Whether you want to spruce up a shady backyard patio, add color to a shaded border or bring life to a woodland path, a well-thought-out design and carefully selected plants are essential. Both foliage and flower lovers will be impressed by the wide variety of shade-loving plants available that will flourish in filtered light, deep shade, or even a wetland environment. Check out the resources below to start the journey of transforming your landscape's shady spots into a stunning low-light garden.
Shade Gardening Articles: Get an inside look at well-designed shade gardens in Los Angeles, New York, Portland, Toronto and more.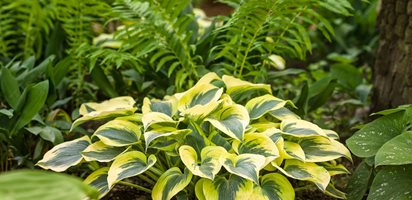 20 Great Shade Plants
Foliage plants, flowering plants, and even trees perennials, annuals, flowering shrubs, and trees for a beautiful shade garden.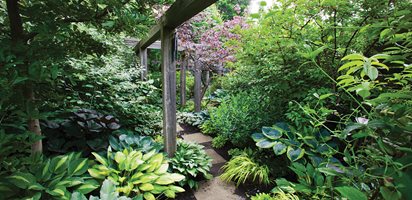 Shade Garden Pictures
Browse a collection of shade garden photos from around the country to get design ideas for your own home.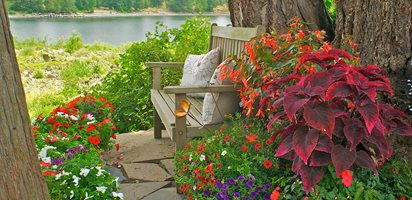 Container Gardens Made for the Shade
Learn how to enhance shady spots with brightly colored or shiny metal pots paired with lighter or contrasting hues of foliage and flowers.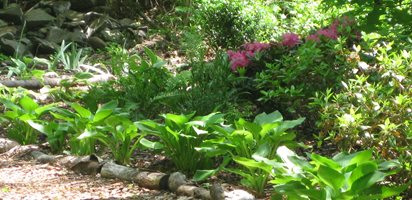 Creating a Shade Garden
See how a former eyesore was transformed into a wonderful shady retreat complete with clearings, meandering paths, a gurgling pond, seating areas and colorful woodland plants.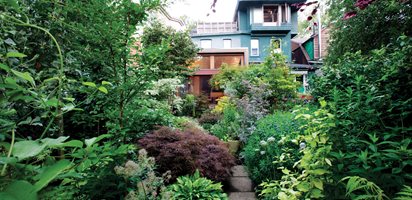 Toronto Shade Garden
Discover how the owner of this property uses a layered, well-edited selection of plants for her specific shade conditions to create a dramatic garden with thrilling colors and textures.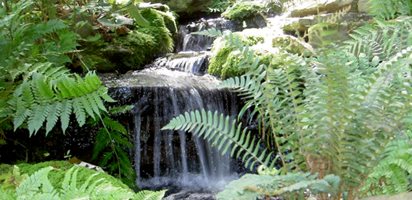 North Carolina Woodland Reverie
Ferns, mosses, hostas, and coleuses unite in this woodland landscape that makes the most of a hilly lot with a plethora of trees that keep the garden partially shaded at all times.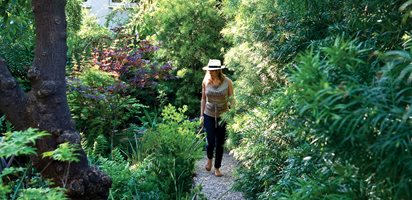 The Path Less Taken
Shrouded by mature trees, this Los Angeles property is cool and shadowy, allowing shade ferns and philodendrons to coexist with jasmines, Japanese maples, succulents, and plumeria.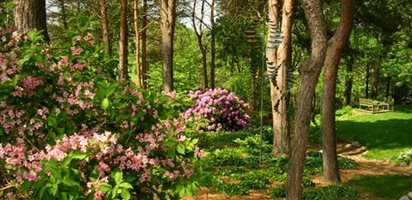 Overgrown Hillside Becomes Wooded Wonderland
The owners of this Michigan garden cleared shady spots overrun with poison ivy to make room for lush fern and hosta gardens.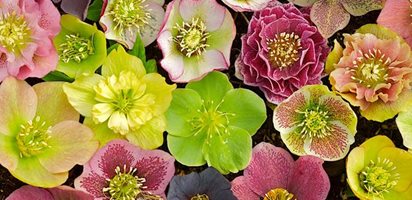 A Winter Jewel Box
Faced with a problematic slope and mature oaks that block much of the natural light, this Portland gardener created a winter jewel box featuring hellebores, winter hazel and snowdrops.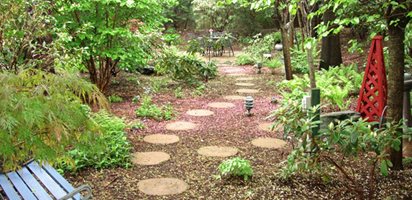 A Cool, Quiet Corner of the World
Located on Long Island, this property was transformed into a woodland shade garden that gives the sense of being in a deep forest glen or hollow.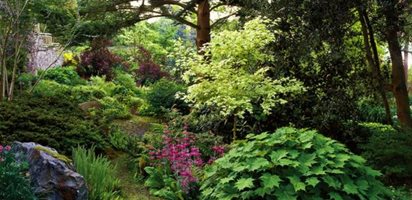 The Elisabeth C. Miller Botanical Garden
This public garden was originally carved out of native woodland on a rocky slope overlooking Puget Sound and is shaded by a canopy of towering, evergreen conifers.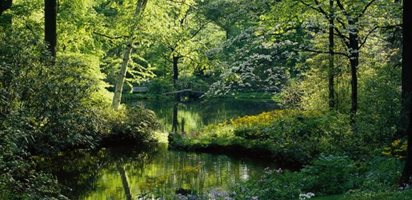 Mt. Cuba Center
Another shade garden open to the public, this one in Delaware, offers a great example of how to layer plants from canopy to ground level in a way that ensures interest all year.
Reader Questions
My lawn languishes under several large shade trees. Is there anything I can do short of cranking up the chain saw?
See answer
The shady, narrow walkway beside our city house is a straight 30-foot shot, flanked by beds only a foot wide. Are there any ways to make this dead space come alive?
See answer
Get more gardening advice.