Annual Flowers
How to use annual flowers and plants to add personality to your garden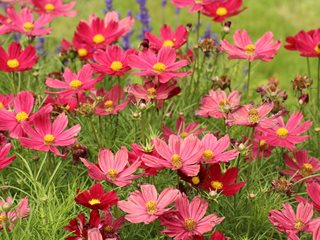 Pink cosmos. Photo by: _Alicja_ / Pixabay.com.
Annuals are plants that germinate, grow, flower, set seed and die all within one growing season. The first frost will generally signal the end of the season for annuals and most will need to be replanted each year. Some will set seed if the flowers are left to produce seed heads and return the following year. Annuals can be divided into three groups: hardy, half-hardy and tender, based on their cold tolerance. This classification will determine how close to the last frost date in spring that they can be planted.
Hardy annuals do well in cooler weather. They are able to withstand some freezing temperatures and can be planted the earliest. These types will also do well when planted in fall when temperatures begin to drop.
A few common examples of hardy annuals are:
Containers Made Easy with Flower Pillows
Take the guesswork out of growing gorgeous flowers with FLOWER PILLOWS®—available in 26 recipes of pre-assembled annuals.
Half-hardy annuals will tolerate a touch of frost and most common annuals fall into this category. If a surprise spring frost arrives, be prepared to cover them at night.
A few half-hardy annuals you might try are:
Tender annuals can't take any frost and most have originated in tropical or sub-tropical climates. Their growth may be stunted in cooler weather (above freezing) and they shouldn't be planted until late spring.
Some tender annuals are:
Besides true annuals, there are tender perennials that are often grown as annuals in climates where they are not hardy.
GROWING ANNUALS
When it comes to growing these garden favorites, you have two choices: purchase the plants in flower at a local nursery or start them yourself from seed. If you are looking for instant gratification, buying a few flats from the nursery will be best. However, if you want to save some money and aren't in a rush, seeds are much cheaper.
Purchase annual seeds on Amazon.
DESIGNING WITH ANNUALS
As garden centers start to fill up in spring with enticing displays of annuals, it's easy to grab everything you can and think about where to plant it all later. If you want a cohesive design (face it, we all know that looks better), here are a few essential tips for designing with annuals:
Learn About Annuals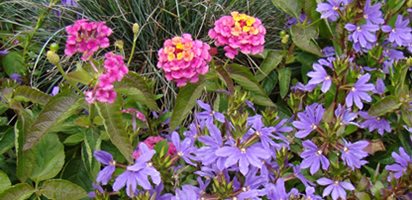 Annual Flowers to Consider for Your Garden
Jan Johnsen shares her favorite annual flowers for non-stop blooms.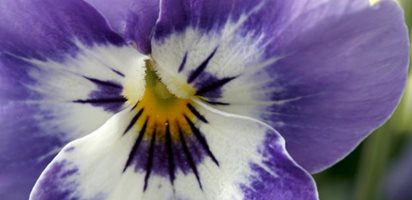 Annual Violas
Discover 8 viola varieties in colors ranging from lilac blue to ruddy orange.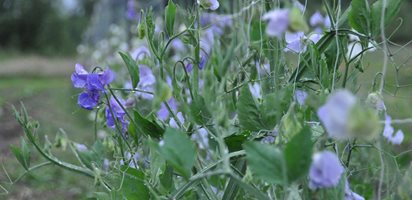 Sweet Peas
Get tips for growing, harvesting and arranging these delicate annual flowers.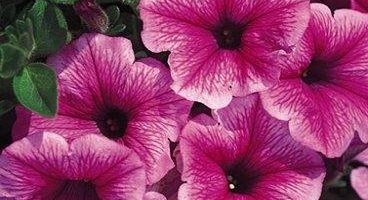 Picture-Perfect Petunias
Find out how to grow petunias that will be the envy of your neighborhood.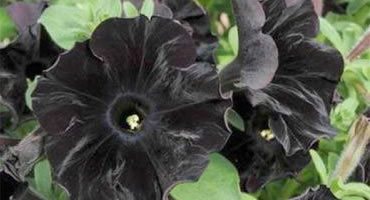 The Blackest Flower
Discover how this dark petunia can complement contemporary garden styles.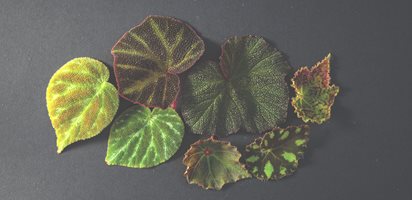 Begonias
Learn about how this tropical plant can be used indoors or in shaded summer beds.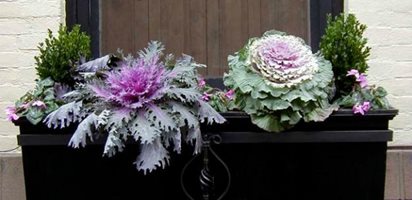 Ornamental Kales & Cabbages
See how these hardy plants are used to beautify the winter garden.
Annuals come in all shapes, sizes and colors. Some produce amazing flowers, while others are all about striking foliage. Take a look at these popular annuals to decide which plants to try in your own garden
Reader Questions
We have just moved from Baltimore to this land of mild winters. I've been told I can plant seeds for annuals right now - instead of waiting until spring - to get flowers early next year. What kinds should I try?
See answer
I filled a large flower bed with the new Wave petunias last year, and they made a terrific show at first. But near the end of the summer they just quit. The plants still looked healthy, but the flowering stopped completely.
See answer
Get more gardening advice.