Perennial Garden Design
Get ideas for flawlessly incorporating perennial plants and flowers into your landscape
Perennials are the philanthropists of the garden; they give and give-plant once and enjoy for years. The ability of perennials to produce striking foliage and flowers repeatedly is what makes them so popular amongst gardeners. Unlike annuals, these plants will endure winter weather and return with vigor in spring or summer without much help from us (aside from a bit of pruning, deadheading and basic care).
When selecting perennial plants for your garden, it is important to think about how they fit into the overall design. There are many perennials to choose from in a wide variety of colors, shapes, sizes and textures. Take a cue from the gardens below for good ideas on how to design a perennial border, use them to add interest to a meadow and more.
Ideas for Incorporating Perennials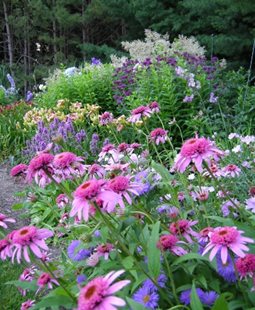 Plant Paradise Country Gardens
This 24-acre property was transformed into a garden boasting thousands of perennials all maintained organically.
Design tips:
Mass plants for greater impact
Create contrasts with flower shape, texture and color
Select perennials with long bloom seasons to avoid deadheading
Design beds to be full, not crowded
Check out these 5 easy-care perennials recommended by Costa Farms or get 12 recommendations for midsummer plants from Nick McCullough.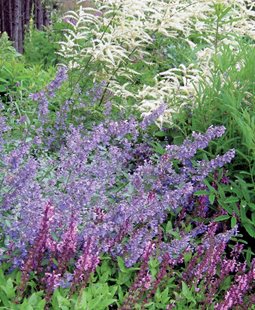 Plant Paradise Country Gardens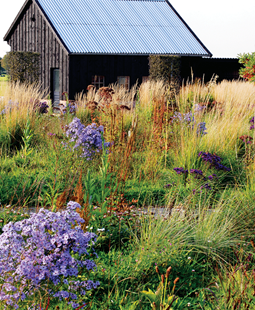 Philippe Perdereau
In his home garden, Piet Oudolf goes beyond the border by intuitively planting perennials more or less randomly, but with a subtle underlying order.
Design tips:
Scatter and intermingle perennials throughout your site
Pair perennials with grasses to create a meadow
Select perennials that bloom at various intervals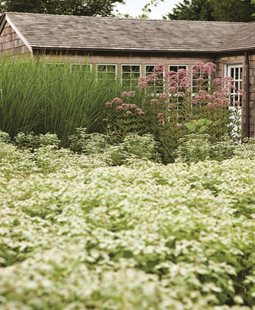 Jason Dewey
Mass plantings of perennials play a starring role in this naturalistic landscape, providing color without being too showy.
Design tips:
Plant 50, 100 or even 500 of a single species
Combine swaths of grasses and perennials
Use perennials of varying heights, textures and colors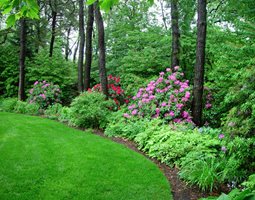 Robert Khazzam
A Cool, Quiet Corner of the World
Perennial borders like this one are a staple of many gardens. The plants shown here bloom at different times to ensure that there is color all season long.
Design tips:
Plant short plants in front, mid-sized plants in the middle and taller ones in the back
Allow self-seeding to create surprise drifts that can be shaped to your liking
Don't be afraid to experiment with various perennial combinations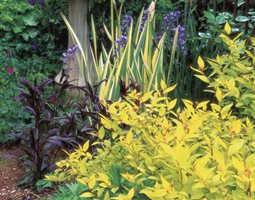 Robert Khazzam
Perennial Plant Picks
Agapanthus are tough survivors that offer a charge of color to the late-season garden. Many are surprisingly hardy, while others make superb, low-maintenance, and extremely long-lasting container plants.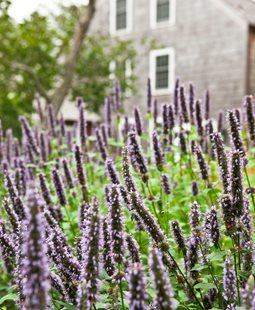 Jason Dewey
Agastache (Anise Hyssop)
A long bloomer, from midsummer through September, 2- to 3-foot Agastache 'Black Adder' "has the always-pleasant lavender-purple color that goes so well 'out East.'" A magnet for butterflies and other nectar-seeking insects, the foliage and flowers also release a minty fragrance when brushed against. (With commentary by Oehme, van Sweden principal Eric Groft.)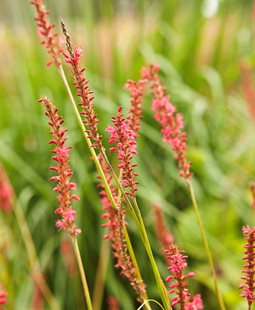 Jason Dewey
Persicaria amplexicaulis (Mountain Fleece)
Adding a "nice red spark" to the garden from July through October, Persicaria amplexicaulis 'Firetail' forms a bushy mound of handsome foliage with distinctive markings, topped by brightly colored "tails" of tiny crimson flowers. (With commentary by Oehme, van Sweden principal Eric Groft.)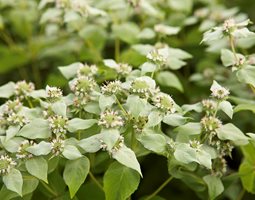 Jason Dewey
Pycnanthemum muticum (Mountain Mint)
Producing thick clumps of stems from underground stolons, Pycnanthemum muticum "creates a massed volume in the garden, and its silver-gray foliage and almost-white flowers contrast with the grasses." A tough plant, it takes to wet or dry conditions, sun to part shade. (With commentary by Oehme, van Sweden principal Eric Groft.)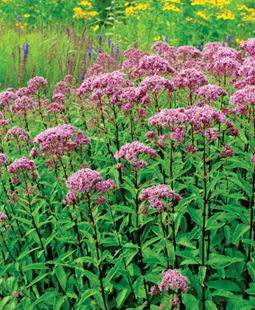 Philippe Perdereau
Eutrochium maculatum 'Purple Bush' (Joe Pye Weed)
A stately native of America with strong structure and flowers that bloom well into late fall, followed by attractive dark seed heads. (Growing in Piet Oudolf's home garden.)
Reader Questions
My neighbor tells me fall is the time to divide peonies. Can this be right? Are there other perennials I should divide then?
See answer
Is there a trick to growing perennials from seed? I'm intimidated by the process. Can you help get me started?
See answer
I cleared an 80 by 10 feet strip along the side of my yard for my longtime dream - a large perennial border. While I was full of optimism digging up the grass and amending the soil, I'm now overwhelmed by the process of designing the border. I have a good idea of what plants I want, but how do I incorporate them effectively on such a large scale?
See answer
Get more gardening advice.