Great Garden Plants
From seeds to vines, discover the right plants and get tips for bringing your garden to life.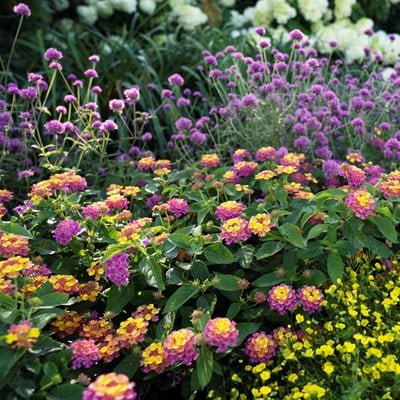 Photo by: Proven Winners.
Plants are like people, each one has a personality of its own. Some are quite eye-catching and showy, while others are humble and dependable. For gardeners, getting to know the various personalities of the plants they grow is half the fun.
Selecting garden plants is a journey of discovery. Whether you're beginning a completely new planting design, or you are just looking for a seasonal refresh, you must consider the plants needs and the look you are trying to achieve. Be careful not to pick one of everything you like at the nursery, instead start with a plan so that you will end up with colors, textures, and forms that work together.
This collection of articles will help familiarize you with some of the most prized plants for the garden. From flowers to trees, you'll find plenty of information on how to design with plants.
On this page:
TYPES OF PLANTS
POPULAR PLANTS
There are many more plants featured throughout the site. Use the search bar above or explore the plant lists below.
PLANT LISTS
OTHER POPULAR PLANT LISTS:
PLANT LISTS BY SEASON:
PLANT LISTS BY GARDEN STYLE: