GARDEN LIFE WEBINARS
The 2023 Garden Life Webinar Series from Garden Design is shaping up to be a doozy! These 10 "fireside chats" are informative—and a great time! See below for our lineup for the first half of 2023.
Sign up below to be notified when registration opens!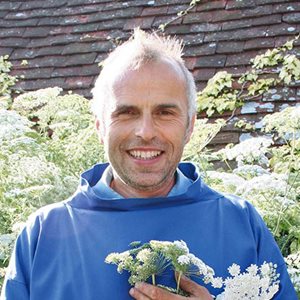 Fergus Garrett, Great Dixter
LAYERED PLANTING FOR A LONG SEASON
Saturday, February 18, 2023
Fergus Garrett of The Great Dixter is kicking off the 2023 season on February 18th, 2023. His talk will be on succession (or layered) planting for a long season. You'll get lots of ideas on keeping things looking better...for longer.
Learn more about Fergus below.
INCLUDED WITH EACH EVENT:
Expert speaker on a popular topic
"Fireside chat" format
Show notes issued the day before so you can jot down your notes in the margins
Follow-up email with updated show notes, the event recording, and ideas submitted by attendees in response to questions asked during the event. (We call this the "wisdom of the crowd—and these crowds are avid gardeners who always contribute great ideas.)
OTHER SPEAKERS LINED UP TO START THE YEAR OFF:
David Culp
Dan Hinkley
Dan Benarcik
Jan Johnsen
Kelly Norris
---
Fergus Garrett, The Great Dixter.
FERGUS GARRETT, THE GREAT DIXTER
Fergus Garrett trained in horticulture at Wye College, London University. He began his career working in Kent at the English Gardening School, and then moved on to the Unusual Plants Nursery in Essex.
In 1992 he became head gardener at Great Dixter, working closely with Christopher Lloyd until Lloyd's death in 2006. Currently the Chief Executive of the Great Dixter Charitable Trust, Fergus recently became a Royal Horticulture Society Victoria Medal of Honour Holder. This honor is awarded to British horticulturists resident in the United Kingdom whom the Royal Horticultural Society Council considers deserving of special honour by the Society. The Society's rules state that only sixty-three horticulturists can hold the VMH at any given time, in commemoration of the sixty-three years of Queen Victoria's reign.
*Required fields
We will never sell or distribute your email to any other parties or organizations.
---
This page will be updated as the schedule fills out and dates are confirmed.
See more online classes