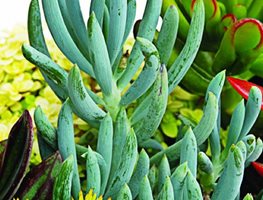 Landscape designer Stephen Suzman likes the groundcover species Senecio mandraliscae for its fast growth and distinctive chalky-blue fleshy foliage. Often called pork and beans or jellybean plant, Sedum x rubrotinctum is a 6- to 8-inch low-mounding groundcover that is also a good option.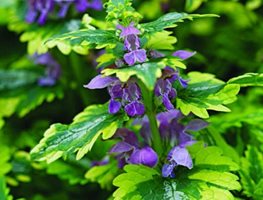 Spotted Dead Nettle 'Anne Greenaway'
A vibrant groundcover for the shade garden, Lamium maculatum 'Anne Greenaway' forms a 6- to 8-inch-tall mass of scallop-edged variegated leaves that glitter with chartreuse, silver and mint green. Clusters of small lilac-mauve flowers add to the display in late spring, but the foliage can last all year in mild-winter regions. Perennial.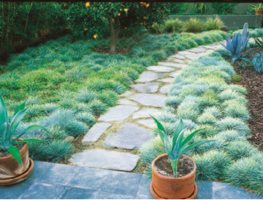 Giving up the perfect mown, irrigated lawn can save you time and money—and reduce air and water pollution.