Ornamental Grasses for Your Landscape
Whether you are looking to plant a container garden or transform a hillside, ornamental grasses make a great addition to any garden design.
Prized for providing year-round interest, grasses are full and lush during the warm months, put on great displays of fall color, and are unmatched for winter texture. Once established, ornamental grass landscaping is low-maintenance, drought tolerant, and resistant to disease. Plus, they can be used in gardens styles ranging from cottage to contemporary. See the examples below to get ideas for incorporating grasses into your own garden.
Ornamental Grasses for the Garden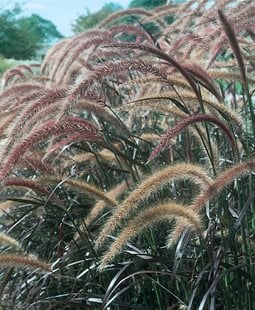 Proven Winners
While flowers are the flamboyant stars of the garden, the supporting cast is sometimes overlooked. Ornamental grasses offer subtle beauty and multi-seasonal interest, even when there's not much else going on in the garden. Get suggestions for your garden for tall or short ornamental grasses, as well as suggested North American native grasses.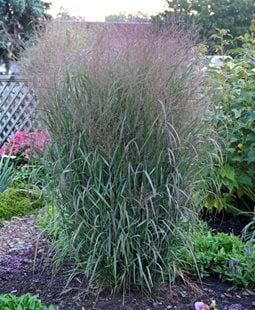 Proven Winners
Ornamental Grass Landscaping Ideas
Jon Whittle
Add them to Containers
While not the typical choice, grasses are very well suited for containers. They can be used as a tall centerpiece in an urn or planted solo in an oversized container. See 10 ways grasses are used in containers at Cheekwood Botanical Garden in Nashville.
Saxon Holt
Incorporate them into a Meadow
Through his designs, John Greenlee has earned a reputation as the master of ornamental grasses. He skillfully combines billowing grasses with dancing wildflowers, bulbs and other plants to create meadows that harmonize with the surrounding landscape. See how he created a Mediterranean meadow for this property in Woodside, California.
See more:How to Create a Meadow Garden
Chelsea Lobser
Go for a Mass Planting
If you have the space, ornamental grasses are perfect for large groupings. Outside this contemporary home, a swath of native prairie blue grama grass was planted in lieu of a traditional mown lawn (see more of this Prairie Modern garden in North Dakota). If you aren't ready to replace your lawn, start with groupings of odd numbers planted closely together. You'll find that in multiples, grasses have much more impact.
Jason Dewey
Plant Around Your Pool
Planting around a pool can be a tricky task and it is often neglected or done poorly. Here, Washington, D.C.-based landscape-architecture firm Oehme, van Sweden skillfully surrounded the pool with graceful grasses and perennials that creep over the coping, creating a pond-in-a-meadow atmosphere (see more of this garden: Hamptons Haven). Tip: Look for ornamental grasses that don't drop much litter or else you'll be constantly cleaning your pool.
Rob Cardillo
Cover a Hillside
Hillsides are another common garden challenge that can be addressed with ornamental grasses. The gardeners at Chanticleer, one of the nation's most beloved gardens, avoided the urge to clutter this hill and instead selected a grass, the handsome native prairie dropseed Sporobolus heterolepis, to form a meadow. Get more ideas from Chanticleer.
Rob Cardillo
Embrace Their Seasonality
In this garden, designed by Lisa Roth, tawny grasses exhibit autumn's remarkable changes in depth, texture and color. She purposely selected varieties that would turn phosphorescent gold and mauve and planted them in generous drifts for the most seasonal impact. See more photos of this Pennsylvania garden in The Art of Autumn.
Rob Cardillo
Use Them as a Backdrop
Grasses don't always have to be the star of the show, in fact they make great supporting actors. In this front garden a simple planting of grasses and sedges forms a subtle, green backdrop for the rough, orange trunks of river birch trees. Get more inspiration from this sustainable garden: Growing Green in Pennsylvania.
GAP Photos/Jo Whitworth
Opt for a Hedge-Like Effect
Believe it or not, when planted imaginatively grasses can help create a sense of privacy for your garden without being too imposing. Select grasses that grow to a considerable height (pictured is Miscanthus sinensis 'Yakushima Dwarf' which can reach four-feet) and plant them shoulder-to-shoulder like soldiers in the army. As the grasses mature, they will form a hedge-like barrier that can be used for a screen just about anywhere. See more ways to use hedges in your garden.
Pam Penick.
Use Them to Evoke Water
Savvy, creative gardeners can use grasses in their water-saving gardens to create an illusion of watery abundance. Choosing dry-adapted plants to accomplish this sleight of hand makes the illusion even more satisfying. Here are some tricks to keep up your sleeve.
Reader Questions
I love the annual purple fountain grass, but it's expensive to replace yearly. I tried starting my own from harvested seed, but no go.
See answer
Two years ago I planted a section of a perennial bed with half a dozen plants of a gorgeous blue fescue, but they haven't filled in as I had hoped. Do they need richer soil, less sun, or what?
See answer
Get more gardening advice.
Related: Did you know that bamboo is a type of grass? Here's a guide to selecting & growing bamboo in your garden.