10 Essential Gardening Tools for the Beginner
The basic tools that every gardener—beginner or advanced—needs in their shed.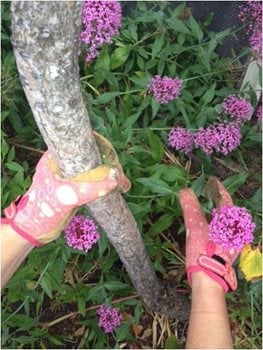 Gloves.
It's easy to go overboard with purchasing gardening tools. The latest equipment promises a new level of expertise previously unrivaled, not to mention ease of use. But these things can take up a lot space, cost a lot of money, and be over-specialized. Instead, focus in on getting the basic tools that can assist you with almost any gardening endeavor.
By investing in these ten essential gardening tools, your shed will house everything it needs to keep your garden beautiful and growing.
Content provided by the School of Landscape Architecture, Academy of Art University. If you love these tips and have an eye for design, start your career in landscape architecture at one of the top design schools today!
RELATED:
10 Gardening Tools the Experts Are Using
Urban Gardening: All You Need to Know to Get Started
How To Revive a Struggling Garden