Gifts Gardeners Will Love
Are you looking for a gift for the avid gardener in your life? Here are books, pottery, tools and more we know they'll love.
Finding a thoughtful gift for a loved one can be a challenge, but we're here to help! Here are our favorite gardening gifts—curated from the pages of Garden Design magazine.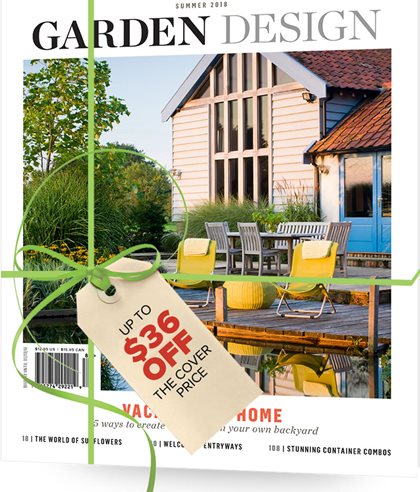 If your friend or loved one is always thinking about their garden and dreaming of new ideas, Garden Design makes a great gift. The seasonal, ad-free publication comes four times a year. We think a subscription to Garden Design is the perfect gift for anyone who loves gardens, and readers agree. Here are testimonials from two subscribers:
"Everything about it is beautiful, including the paper it is printed on. If you have a strong interest in landscape and garden design, I urge you to subscribe." —Deborah Silver of Deborah Silver and Co.
"A garden magazine that can be enjoyed by people across zones, coasts, yard sizes, and levels of horticulture knowledge." —Nick McCullough of McCullough's Landscape & Nursery LLC
Use this link to give a gift subscription to Garden Design magazine.