Gifts Gardeners Will Love
Are you looking for a gift for the avid gardener in your life? Here are 10 items we know they'll love.
If you're searching for a gift for the passionate gardener in your life and can't figure out what to get, we're here to help! Here are 10 gardening gifts —curated from the pages of Garden Design magazine.
IDEAS AND INSPIRATION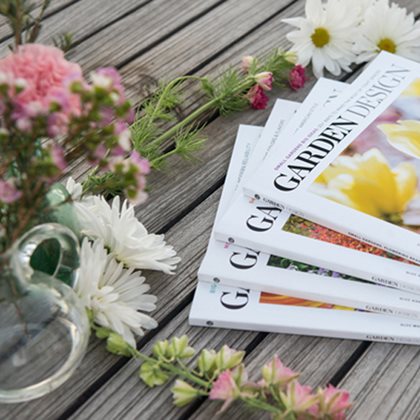 If your friend or loved one is always thinking about their garden and dreaming of new ideas, Garden Design makes a great gift. The quarterly, ad-free publication comes four times a year. We think a subscription to Garden Design is the perfect gift for anyone who loves gardens, and readers agree. Here are testimonials from two subscribers:
"Everything about it is beautiful, including the paper it is printed on. If you have a strong interest in landscape and garden design, I urge you to subscribe." —Deborah Silver of Deborah Silver and Co.
"A garden magazine that can be enjoyed by people across zones, coasts, yard sizes, and levels of horticulture knowledge." —Nick McCullough of McCullough's Landscape & Nursery LLC
Use this link to give a gift subscription to Garden Design magazine and we will send you a set of four beautiful notecards that you can keep for yourself or give as a gift.
HAND PRUNERS
There's nothing quite like a good pair of pruners to give you the quick, crisp cut you need. Ask any group of gardeners about hand pruners, and you'll find a set of loyalties and opinions as disparate as they are fierce. Here are two of our favorite.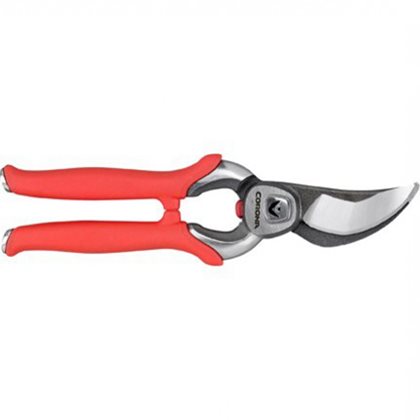 Photo courtesy Corona Tools
Forged Dual Cut Bypass Pruner
Corona Tools is known for making sturdy, functional tools that serve gardeners well. This pruner has a second curve within the hook of the blade that allows you to easily cut branches up to 2 inch in diameter. It also has an internal spring, so it shouldn't get bumped loose as you're reaching inside a tangled shrub. This is a solid midrange model for the weekend warrior who prunes for short periods of time.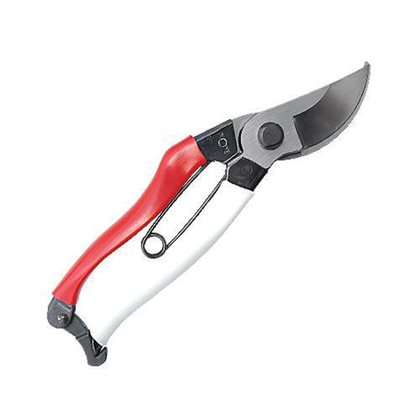 Photo by Josh Endres
Okatsune No. 103 Pruners/Secateurs
With no gearing, cushioning, or added leverage from the handle, the no-frills pruners by Niwaki relies on a sharp edge and hard steel to achieve crisp cuts—even on fibrous materials like bamboo. The latch can be slid open or close on your hip, and the Japanese-style spring doesn't fall off. In a nod to ergonomics, the blade has a slight angle downward, but the handles have a slick surface that can become slippery when grasped with muddy hands. If you appreciate simplicity and strong steel, this minimalist model is a satisfying choice.
DIGGING SHOVELS
After breaking a number of mass-produced shovels from the local hardware store, we went on a hunt to discover the most solidly built (and cleverly designed) digging tools American manufacturers have to offer. Here are two we recommend.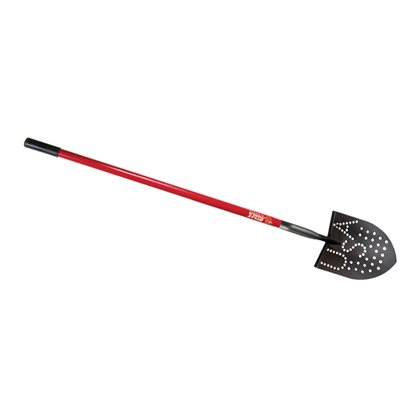 Photo courtesy Bully Tools, Inc.
Perforated Mud Shovel
When working in wet ground, ordinary shovels can get stuck in the muck. That's where this shovel by Bully Tools sets itself apart. The holes in the blade let it slide free with less sticking and its welded I-beam keeps the handle attachment from cracking under heavy, mucky loads.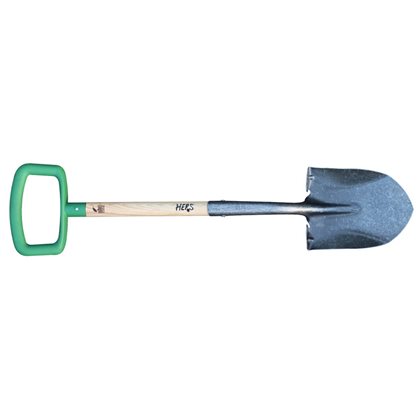 Photo courtesy Green Heron Tools
HERShovel
The HERShovel was built to make the most of a woman's stature and strength, but the company has also received positive feedback from men who have used the shovel. Its steel blade with extra-large step and its two-handed grip make digging easier on your shoulders and back.
TROWEL
A dependable trowel is a must for every gardener. We've found that this one fits the bill—and it's pretty, too.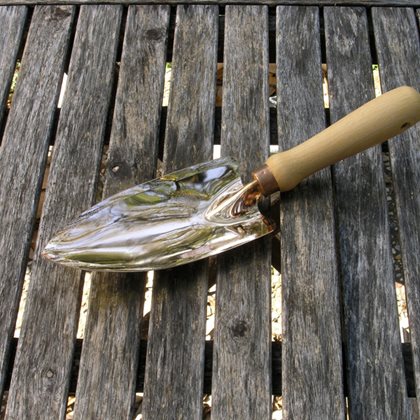 Photo courtesy Kipos
PKS Trowel
Said to add trace amounts of copper to the soil and repel slugs when planting vegetable starts, the copper-tin alloy on this Austrian-made trowel is also more stable and longer-lasting than steel. Because of its sharp tip and edges that most trowels lack, it's great for vegetable gardening, where the broad scoop helps you reshape the surface of the soil quickly.
HORI HORI (SOIL KNIFE)
In recent years, the ubiquitous trowel has been retired in favor of a sharper substitute: the soil knife, or hori hori. This sturdy, heavy, serrated Japanese tool, originally designed to forage in rocky soil, has a slim profile and bladed edges that make it an obvious upgrade for weeding, planting annuals, and precision soil work. Here are two we love.
Photo courtesy A.M. Leonard
Leonard Deluxe Stainless Steel Soil Knife
The tiny, jagged serrations of this American–made soil knife by A.M. Leonard are great not only for weeding but also for finer applications like scoring the roots on annual flowers and opening bags of potting soil. The twine-cutting notch and 6-inch ruler stamped onto the blade are helpful additions. However, though the curved shape of the handle is the epitome of comfort, it also shortens the area where you grasp the knife, making it most suitable for gardeners will smaller hands.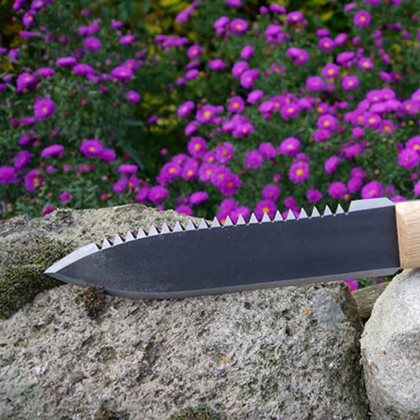 Photo courtesy TDI Brands
Serrated Farmer Dagger
With its thick, highly sharpened teeth and nearly unbreakable boron steel blade, this knife by Dewit could be your ally in a dark alley as much as it is in your garden. It's incredibly sturdy; you can even use a hammer on the flat top of the handle to drive the tip of the knife through hardpan or rocky soil. It can be used right- or left-handed. For gardeners working in hard soil, it's indispensable.
POLE PRUNERS
Every gardener needs a trusty set of pole pruners for their tree's seasonal trim.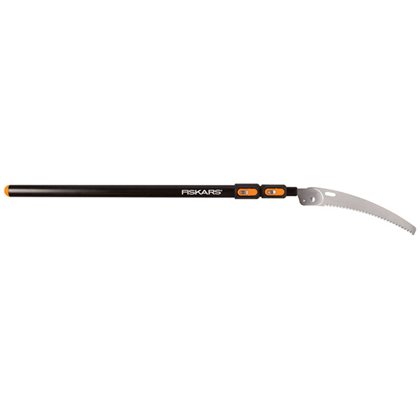 Photo courtesy Fiskars Brands, Inc.
Compact Extendable Pruning Saw
The long pole and heavy head of many pole pruners makes for an awkward balancing act. This pruning saw by Fiskars solves that problem with a pole that collapses to 3 feet. The oval pole extends to 8 feet and is made of steel for added strength and stiffness compared with lighter aluminum tools.
APRON
Seeds, pruners, sunglasses, pen and paper, gloves…there are so many items gardeners need on hand while working in the garden. That's why we think a gardening apron makes a great gift—here's one we highly recommend.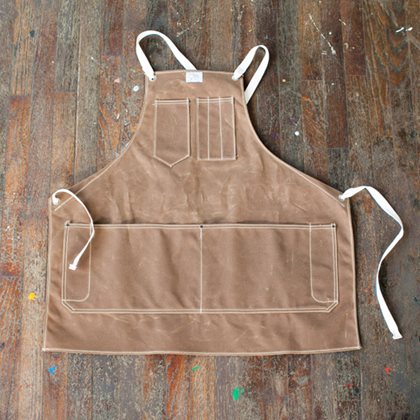 Photo courtesy Artifact Bag Co.
Artisan Apron
This apron, made of wax canvas, comes with a lifetime guarantee. It's crafted from heavy-duty materials and boasts reinforced pockets. In addition to gardeners, it's a favorite among woodworkers, mechanics, and the like. Available in three sizes and four colors: rust (pictured), olive, black, and slate.