National Gallery's Van Gogh Vertical Garden
Has London one-upped Paris when it comes to vertical gardens on museum walls? While the vertical garden that Patrick Blanc planted on the Quai Branly Museum never ceases to amaze us, London's National Gallery unveiled in May a truly unique living wall of its own. It's a vertical garden sponsored by General Electric that mimics Vincent van Gogh's "A Wheatfield, with Cypresses," using 8,000 living plants of more than 26 varieties.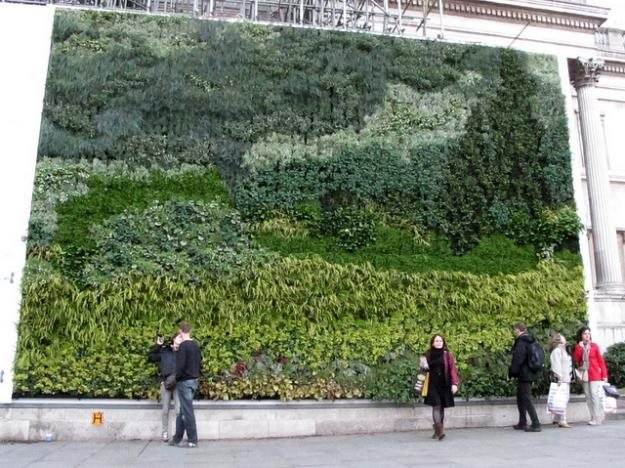 Photo by: flickr/duncan.
The National Gallery chose "A Wheatfield, with Cypresses"—a painting that the Dutch artist completed during his time at the St-Rémy mental asylum near Arles, France—as inspiration for the garden because of its strong bands of color that would be well represented by plants. And as a tribute to Van Gogh's masterly use of color, the horticulture and design company ANS chose plants with colors that closely mimic the original painting's tones. The end result was a magnificent vista of vibrant, yet nuanced, greens and blues.
Van Gogh's "A Wheatfield, with Cypresses," courtesy of The National Gallery.
If you're lucky enough to visit the National Gallery before October 2011, when the exhibition will be taken down from its place in Trafalgar Square, on the west side of the museum, you'll be able to appreciate how the garden's scenery changes shape as its plants grow-a fitting homage to one of Europe's greatest landscape artists.
Related: Check out our slideshow of more vertical gardens around the world.