New England Gardens
Browse gorgeous gardens throughout the New England states
Gardening in New England is a favorite past-time during the warmer months. Despite unpredictable weather, even into May, many homeowners in Connecticut, Massachusetts, Rhode Island, New Hampshire and beyond have stunning gardens. Get inspiration from the gardens below and start planning your own picture-perfect New England garden.
Connecticut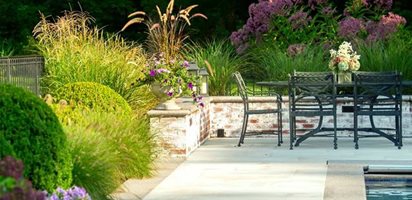 Restoring Balance
An award-winning landscape design gives equal weight to aesthetics and the environment at this Connecticut home.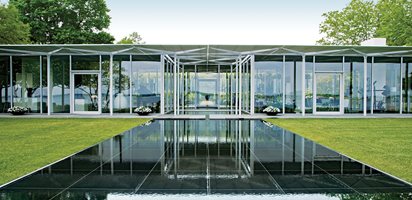 Tom Armstrong's Fishers Island Home
When Tom Armstrong's house burned down, the only thing left was the garden. Rebuilding was his chance to let the landscape come first.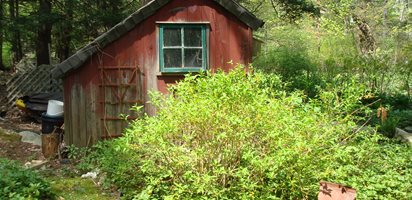 Author Rosemary Harris's Connecticut Garden
Dead Head author Rosemary Harris shares pictures of her private garden.
Landscape Architect Judy Murphy's Connecticut Farm & Nursery
Quit the rat race, move to the country, fix up a farmhouse, & spend your days running a nursery & garden design business. One designer's story.
Landscape Designer Joseph Keller's Connecticut Laboratory
A woodland gardener uncovers lessons in the shade at his childhood home in exurban Connecticut.
Inspiration Point: Philip Johnson's Glass House
How a PBS documentary about Philip Johnson ended up serving as a lifelong inspiration for this landscape architects work.
Modern Shaker Design in Westport, Connecticut
Mid-century modern furniture highlights this traditional garden in Connecticut.
Garden of Curiosities
For Michael Trapp, old plus older equals new. See his antique finds & West Cornwall garden.
Massachusetts
Modestly-Sized Garden Has Mighty Impact
A tight, awkward space in Cambridge becomes a garden for relaxing and reflecting.
My Garden: Color in Massachusetts
In Natick, Massachusetts, seventeen miles west of Boston, Joyce Ahlgren Hannaford has created a garden that is a neighborhood landmark.
Harvard University's Tanner Fountain
A fountain at Harvard University wins the 2008 ASLA Landmark Award.
Living Legacy: Mount Auburn
Packed with fascinating history and plants, America's first landscaped cemetery, outside Boston, is livelier than you'd think.
Rhode Island & New Hampshire
My Garden: Placing Art in the Garden
Owners of Bedrock Gardens in Lee, New Hampshire, share 5 things to consider when adding art to the garden.
The Well-Edited Garden: Sakonnet, Rhode Island
John Gwynne has been working on the one-acre Sakonnet Garden in Little Compton, Rhode Island for 30 years.
Botanic Superlatives: Oldest Topiary Garden
A Victorian-era menagerie still grows today, at an estate in Portsmouth, Rhode Island. Green Animals Garden is the oldest topiary garden in the United States.