Autumn Gardening
Tips for creating a gorgeous fall garden, including what plants, flowers and vegetables to grow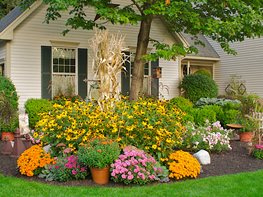 Fall Gardening Tips and Chores
Fall is the time to wind down and put the garden to bed. By preparing now, you can save time next spring when the growing season ramps back up. Check these things off your to-do list soon so that an unexpected early hard frost or snowfall doesn't catch you by surprise.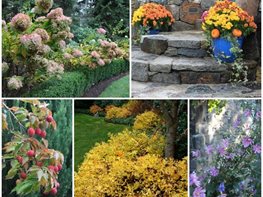 Ideas for an Alluring Autumn Garden
Autumn is here and, in certain parts of the U.S., the nights become cool; and the sun, being lower in the sky, throws a vivid spotlight on trees and shrubs as they change into their cloaks of color. To celebrate this time of year, Jan Johnsen provides ideas for creating alluring autumn gardens.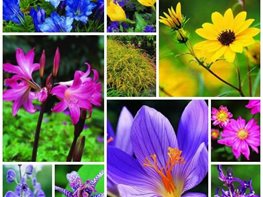 Fashionably Late Garden Performers
Don't leave the garden before the encore of summer has the chance to bloom. From the cheerful willow-leaved sunflower to the striking toad lily, we have 10 garden show-stoppers who may be late, but are definitely worth the wait.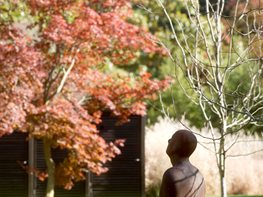 A garden in Pennsylvania kicks into high gear just as the growing season winds down. See how flaming fall colors and tawny grasses exhibit the season's remarkable changes in depth, texture and color.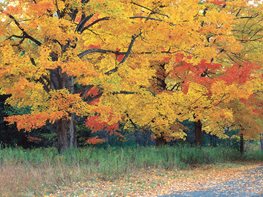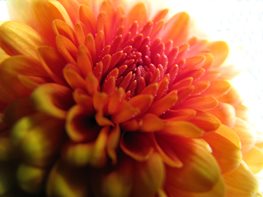 For autumn color, chrysanthemums are showstoppers. They're the first choice of proud moms for homecoming corsages; their exquisite forms draw thousands to flower shows; and in the fall, they dominate prime counter space at garden centers.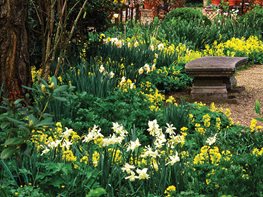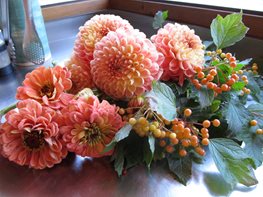 Notes From a Flower Farm: Sunflowers, Zinnias, and Dahlias
Now that Labor Day is behind us and the kids are heading back to school, Katherine Anderson of Marigold and Mint creates a few late summer flower arrangements with three favorite flowers of the season: sunflowers, zinnias, and dahlias.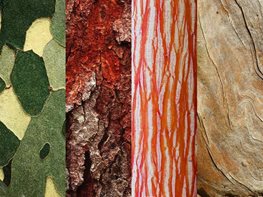 As a design element in the garden, bark is the last frontier, interesting in the winter certainly, but also a bonus of texture and pattern all year that enhances foliage and flowers. Take a close-up look at the intricate bark of eight trees, and read four tips on how to design with bark.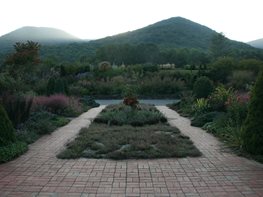 My Garden: Frost in the Valley
A stunning late-season garden in a valley of the Appalachian Mountains, in North Carolina, has profuse plantings of dahlias, asters, salvia, and more.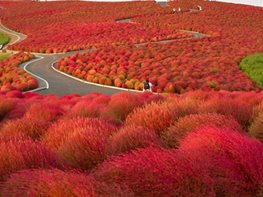 Botanic Notables: Autumn Colors in a Japanese Flower Park
The hills of Japan's Hitachi Flower Park blossom bright with about 30,000 bushes of Kochia, a bush whose leaves and stems turn red in October. A couple million light pink and white cosmos bloom alongside in the park's 153 hectacres.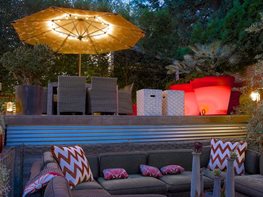 Would you spend more time in your garden if you had adequate lighting? Many may not think of the importance of lighting while planning out a landscape design.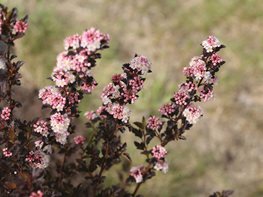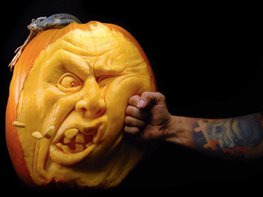 Art + Botany: Designer Pumpkins
When leaves rustle and the wind howls, pumpkins become a favored medium for many artists. This gallery features artists with very diverse backgrounds.
RELATED:
Spring Garden Inspiration
Summer Gardens
Winter Gardening