Southern Garden Design
Browse stunning gardens in North Carolina, New Orleans, Georgia and more
Southern landscapes run the gamut from small cottage gardens to grand estates, with everything in between. Whether you live in the Carolinas, or the Deep South, with the right inspiration, a little gardening know-how and some hard work, you can have the garden of your dreams. Check out the examples below to get ideas for your own Southern garden.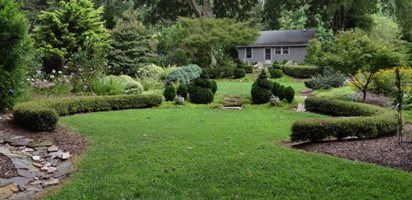 Dead Ends Garden Rehabilitates Garden Castoffs
Owners Brandon and Melissa took their interest for unique, sick, and unwanted plants, and turned 4 acres of mixed forest in Charlotte into a sanctuary for garden castoffs.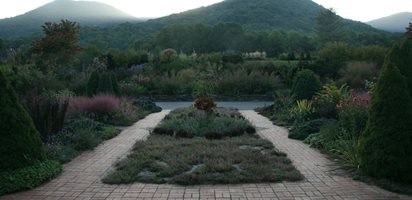 My Garden: Frost in the Valley
A stunning late-season garden in a valley of the Appalachian Mountains, in North Carolina, has profuse plantings of dahlias, asters, salvia, and more.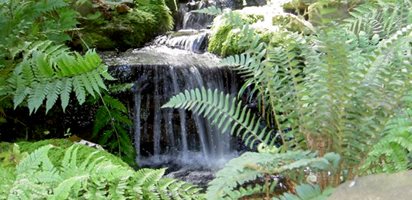 My Garden: North Carolina Woodland Reverie
In Charlotte, a self-taught gardener turned a hilly, "unbuildable" property into a dreamy woodland landscape, complete with waterfalls and several ponds.
Mary Cooper's New Orleans Garden
In her New Orleans garden, Mary Cooper has achieved lushness with very little and abundance on an extremely small scale.
Vince Dooley's Garden
University of Georgia's famed football coach is passionate about two things: football and gardening. In our Q & A, he talks about his biggest gardening challenge.
Edibles at the Atlanta Botanical Garden
Responding to its constituents' obsession with local and sustainable food, the Atlanta Botanical Garden transformed a former parking lot into an edible garden with cutting-edge style.
Grasses as Container Plants
Here against a varied backdrop of settings at Cheekwood Botanical Garden & Museum of Art in Nashville, Tennessee, are examples of grasses, sedges and rushes.
Designing a Luxury Rooftop Terrace
In Fayetteville, Arkansas, two adjacent rooftop terrace gardens exemplify urban outdoor living at its finest.
Secret Gardens: When In Louisville
Don't miss these botanical highlights, including Yew Dell Gardens, on your next trip to Louisville, Kentucky.
Pearl Fryar's Sculpted Trees
In Bishopville, South Carolina, you'll find Pearl Fryar and his unique 3-plus-acre garden with its 400-some odd topiary plants.
Touring Georgia's Callaway Gardens
Carve out time to visit this enormous garden featuring a demonstration vegetable garden, certified wildlife habitat garden and more.
Longue Vue in New Orleans
Designed by Ellen Biddle Shipman and considered to be one of her most intact works, Longue Vue is a destination garden when visiting the Big Easy.
RELATED:
Gardenias