Touring Georgia's Callaway Gardens
After nine years of trying to carve out time to come to Callaway Gardens in Georgia, I'm here. Had I toured the gardens on my own, I would never have seen it all: there are gardens growing throughout the enormous 2,500-acre site, and if you don't know where you're going, you'll probably miss some. As it was, I made the rounds with new Director of Gardens Patricia Collins, who was just promoted after 40 years on staff. It is amazing to hear up-close-and-personal stories about every aspect of the gardens with someone who has such deep roots here.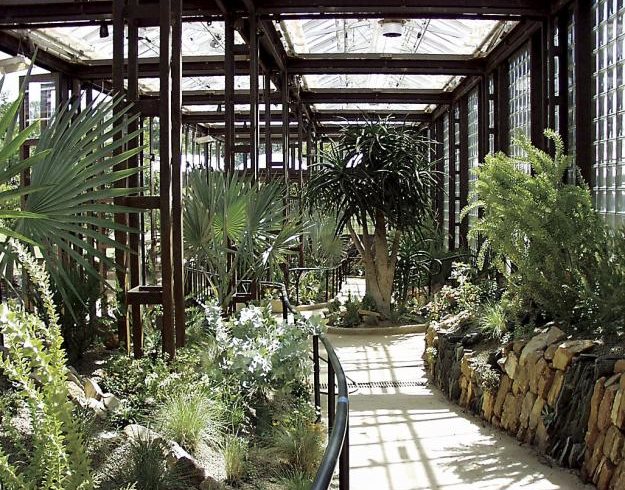 Photo by: Callaway Gardens.
I especially liked the 5-year-old Mediterranean Garden at the Sibley Horticultural Center, which Patricia tells me was hotly contested by locals who didn't take to its unusual aesthetic for this part of the country. But after the years of drought endured in the South, no-water plants like these are essential, and also flashy, with their spikes and wisps and strange-looking blooms.
Callaway clearly has a commitment to educating guests. Right now I am standing the Victory Garden South's home demonstration vegetable garden, which like the certified wildlife habitat garden, offers residential-sized ideas for those who would export their findings. Patricia tells me they do: "We have so many guests who have grown butterfly plants once they saw good examples in the habitat garden." Also, some residents of Callaway's on-site communities Highland Park and Sky View Meadows grow plots of veggies in spaces reserved for them. Patricia estimates that more than 2/3rds of Callaway's guests tour the gardens, which makes volunteers so important here. Be sure to grab one when you visit, to find out why Muscadine grape vines are plentiful here, when all those azaleas were propagated, and which birthday gift for the garden's co-founder Virginia Callaway has had the most lasting impact on the gardens to this day.