Patterson Encaustic Tile from Filmore Clark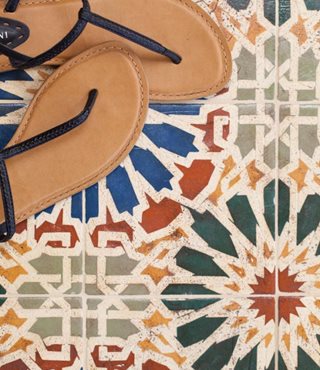 Patterson Encaustic tile can be used both indoors and out. Whether gracing a kitchen floor, patio or pool waterline, every surface comes alive with pattern and color.
Proudly made in California from a high fire stoneware body you will have decades of low maintenance beauty.
Where to Buy
Please inquire for pricing and lead times.
607 N West Knoll Drive
West Hollywood, CA 90069
www.filmoreclark.com
310.652.6867 phone
310.652.6950 fax