Eco-Friendly Pest Control
Prevention is key to organic pest control. Start by "creating a healthy growing environment," says Jack Algiere of Stone Barns Center in Pocantico Hills, New York. Also, be on the lookout for pests "before you see damage to your plants," advises Peter Jacobsen of Jacobsen Orchards in Yountville, California. But what if pesky insects—like aphids, mites, or beetles—or powdery mildew won't go away? Try these expert-recommended, eco-friendly solutions.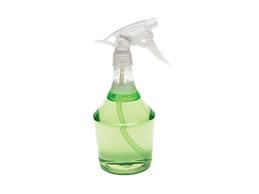 All-Natural Sprays
Mark Fisher, director of horticulture at the Brooklyn Botanic Garden, recommends oil-based sprays, such as neem oil, or an organic soap mixed with water. Algiere suggests spraying plants with brewed teas made from such herbs as chamomile or chrysanthemum root.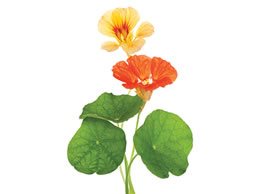 Companion Plants
"Flowering plants like marigold, nasturtium, tansy, and many species of wildflowers help to deter insects from [vegetable] crops," says Algiere. As an added bonus, "they foster a perfect environment for beneficial insects," he says. The added color and fragrance aren't bad either.