Book Review: Garden Source
While on assignment for the likes of House & Garden and National Geographic over the past 20 years, photographer Andrea Jones has been lucky enough to set foot in many of the world's finest gardens. She's collected the best of her finds in her latest book, The Garden Source: Inspirational Design Ideas for Gardens and Landscapes (Rizzoli; $40), a sort of delicious consolation prize for the rest of us.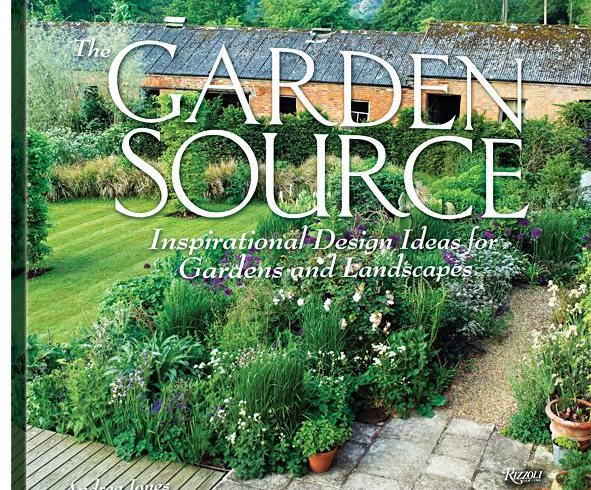 Especially as the winter days drag on, leafing through the book-due out in bleak February-is nearly guaranteed to stimulate verdant daydreams of warmer days to come. Garden Source is appealingly catholic in its coverage, taking the reader from the hills of Petropolis in Brazil to the shores of Long Island, New York; from quirky playgrounds in Tokyo to topiary-filled estates in England. It depicts paths and pergolas, meadows and moss, lighting and water features, amateur plots and professional showpieces.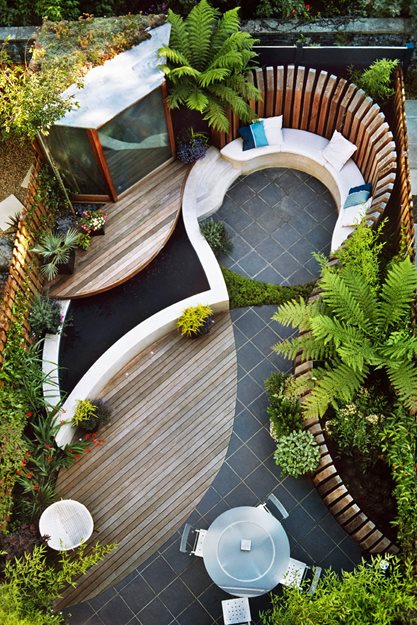 Sue Dubois Garden, London, England. Designed by Joe Swift & The Plant Room. The plantings includes bamboo, Dicksonia antarctica (Tasmanian tree fern), Crocosmia, Lobelia, Tradescantia, and hardy palm. Photo by: Andrea Jones/Garden Exposures Photo Library.
As befits the creation of a photographer, the book is strikingly visual, relying on some 800 color photos to depict a globe's worth of green space. Moreover, as opposed to traditional chapters, the material is divided into four sections in a manner that makes sense to the perusing eye. Thus "Space" explores different spatial formats like rooftops and courtyards while "Divide" deals with elements such as walls, hedges, and seating. As Jones explains, the idea is to strip down garden design to its basic elements. "We wanted the organization of the material to be as approachable as possible," she says. An inspiring concept, indeed.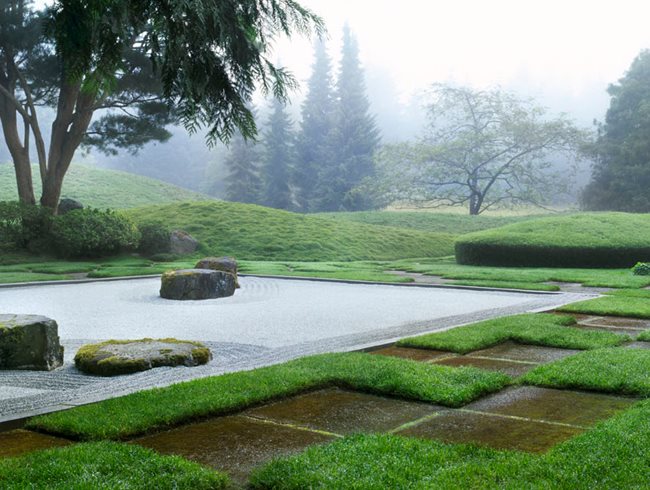 Japanese Garden, Bloedel Reserve, Bainbridge Island, Washington. Designed by Prentice & Virginia Bloedel with Zen Garden designed by Koichi Kawana. Raked gravel, boulders, geometric pattern of grass & stone paved squares, undulating green mounds, wooden deck of Tea House. Photo by: Andrea Jones/Garden Exposures Photo Library.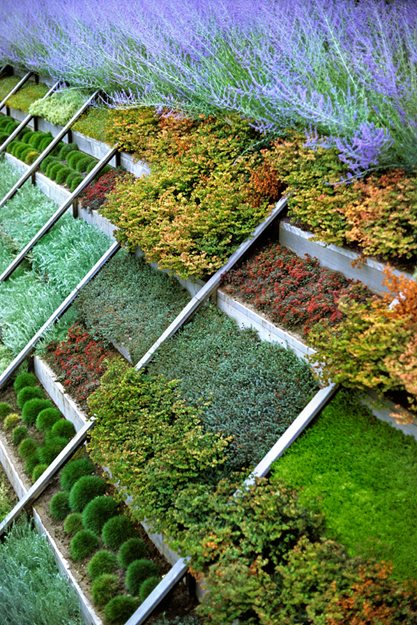 RHS Wisley, Wisley, Surrey, England. Design by Andy Sturgeon. Stone tile paving, wooden boardwalk, wooden bench seat, stone fountain, pond, and wooden slatted fencing. Herbaceous perennial borders, with Stipa tenuissima, Astelia sp and Echinacea sp (cone flower). Photo by: Andrea Jones/Garden Exposures Photo Library.