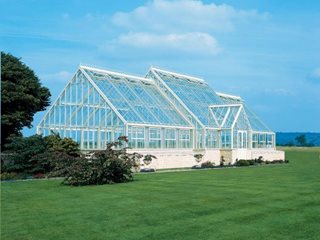 Product/Services
A Hartley Greenhouse creates the perfect environment for nurturing your plants and is specifically designed for all your horticultural requirements. Manufactured from BS 1474 aluminum extrusion with stainless steel fixings, a Hartley greenhouse is a virtually maintenance-free structure: The first cost is the last. All glazing is single-glazed tempered safety glass and is cushioned in its own TPR (Thermal Plastic Rubber) lined frame, limiting breakage from vibration. There is no glass to glass or glass to metal contact. All of our greenhouses are structurally engineered to cope with severe storms. A choice of polyester powder coated colors is offered to enhance the greenhouse and its surroundings. We aim to provide you with a product and first class service for life. Hartley Greenhouses are by direct comparison, of the highest specification and the finest greenhouses money can buy.
Company
Established for over 75 years, Hartley Botanic is a leading engineering company specializing in the manufacturing of greenhouses and other horticultural structures. Our impressive clientele range from private individuals and estates to horticultural institutes and the aristocracy.
Where to Buy
Visit HartleyBotanic.com or call (781) 933-1993 for more information.