Gardening Books on Our Wish List
Our editors' top picks for books with timeless advice and endless garden design inspiration
From documentaries to inspiring photographic tours, our wish list this year ranges from the heartfelt to the how-to in gardening books. Take a stroll across America's most beautiful gardens with Gardens at First Light and Outstanding American Gardens. Learn from the creative process behind The High Line, and Piet Oudolf's influential ideas in Hummelo. Be inspired and get planting advice from The Right-Size Flower Garden, Chanticleer's The Art of Gardening, The New Shade Garden, and Heaven is a Garden.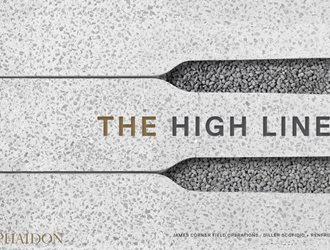 The High LineBy: James Corner Field Operations and Diller Scofidio & Renfro
From $48 at Amazon
Known as a global landmark, the creative journey of the High Line is unveiled in a first-hand, behind-the-scenes account from its designer's viewpoint. With previously unpublished archival drawings, hundreds of illustrations and images of construction, the architecture and composition of the park is deconstructed in a visually compelling masterpiece.
Gardens at First LightBy: Stacy Bass
From $40 at Amazon
Take a photographic journey to a dozen private gardens in the most splendid light of day. Photographer Stacy Bass shares a spectacular collection of over 200 images captured at daybreak showcasing the diversity of grand estate landscapes and modest gardens in the Northeast. Hand-drawn bird's eye view sketches of each property and stories of how each garden came to fruition offer endless inspiration.
The Art of Gardening: Design Inspiration and Innovative Planting Techniques from ChanticleerBy: R. William Thomas
From $24 at Amazon
From one of the most imaginative and romantic public gardens in America comes an incredibly down-to-earth guide filled with innovative planting techniques and ideas. The artful gardens at Chanticleer are shared visually through exquisite photographs and insightful lessons such as how to use hardscape materials in a fresh way, how to achieve the perfect union between plant and site, and other exciting how-to's that bring the special magic of Chanticleer to life.
The Right-Size Flower GardenBy: Kerry Ann Mendez
From $15 at Amazon
Learn how to create a low-maintenance flower garden that you can manage (and love) for half the work. Transform your landscape with simple design changes, proper plant choices, and time-and-energy-saving shortcuts while still having a standout beautiful garden.
Outstanding American Gardens: A Celebration - 25 Years of the Garden ConservancyBy: Page Dickey and Marion Brenner
From $34 at Amazon
Enjoy a beautifully illustrated tour of outstanding public and private gardens within a wide variety of designs, regions, and habitats throughout the country. Celebrating its 25th anniversary, the Conservancy shares eight gardens it has helped preserve and 43 of the more than 3,000 private gardens that have been opened to the public through its Open Days program.
The New Shade Garden: Creating a Lush Oasis in the Age of Climate ChangeBy: Ken Druse
From $28 at Amazon
A comprehensive guide to creating a shade garden suited to the changing climate. Details and advice about designing the garden, watering without stressing limited resources, pruning, preparing soil, and knowing the many flowers and greenery that prefer shade make this a manual covering all aspects of the gardening process with the climate in mind.
Hummelo: A Journey Through a Plantsman's LifeBy: Piet Oudolf and Noel Kingsbury
From $33 at Amazon
A tribute to Piet Oudolf, the evolution of Oudolf as a designer is traced through his journey from nurseryman to horticultural superstar. Hummelo is an intimate look at Oudolf's personal garden with lush photography, essays that highlight important techniques and rare glimpses of Oudolf's daily life that have led to his outstanding career.
Heaven Is a Garden: Designing Serene Outdoor Spaces for Inspiration and ReflectionBy: Jan Johnsen
From $15 at Amazon
Drawing from her 40 years in the landscape design business, Jan Johnsen shares her unique approach to creating inviting outdoor spaces. Learning to find the 'power spot' in a landscape and how to use 'the most auspicious direction' in the garden, Johnsen weaves ancient traditions and modern ideas for a new way to create spaces outdoors that enhance well-being.
Related: See our Holiday Gift Guide for more garden-inspired gifts.