Artisan Concrete Planters
Kyle Hart's handmade concrete pots and planters can be customized to enhance any garden space.
Avid container gardeners know that the shape, size and style of a pot or planter can make a design statement as bold and distinctive as the mélange of plants grown within. Yet while most garden centers offer a broad array of flora to choose from, their selection of pots, most of which are mass produced, is limited and uninspiring. Hart Concrete Design, based in Costa Mesa, California, has set out to change this frustrating discrepancy by offering unique one-of-a-kind pots and planters in an endless combination of colors, shapes, sizes and finishes. "It is very hard to find cool pots and cool outdoor furniture. Our products are unique, and people appreciate that," says owner Kyle Hart. "There is a huge move back into the artistry of hand making unique pieces. People are tiring of poor-quality mass-produced renditions."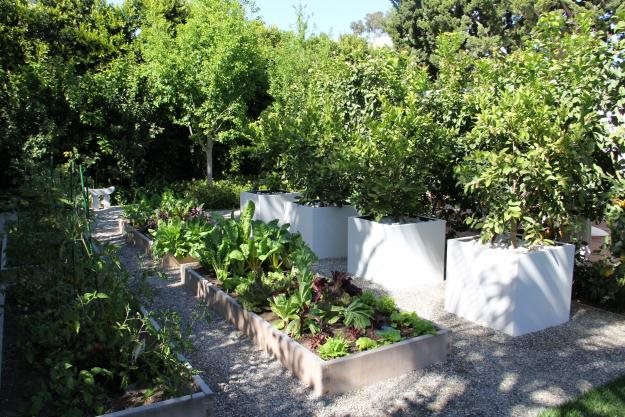 Offered in unique sizes, shapes colors and finishes, concrete pots and planters from Hart Concrete Design bring artistry into the garden.
Hart's concrete pots are available in a myriad of shapes, ranging from tall and thin to long and rectangular, with either tapered or straight sides. The company offers 10 stock colors, but can also create hundreds of custom colors. There are a variety of concrete finishes to choose from as well, including board-formed, polished, troweled and acid washed. Although Hart also sells standard pot sizes and colors, about 40% of his work is custom. "My clients love that not every person on the block has the same pots they do," he says.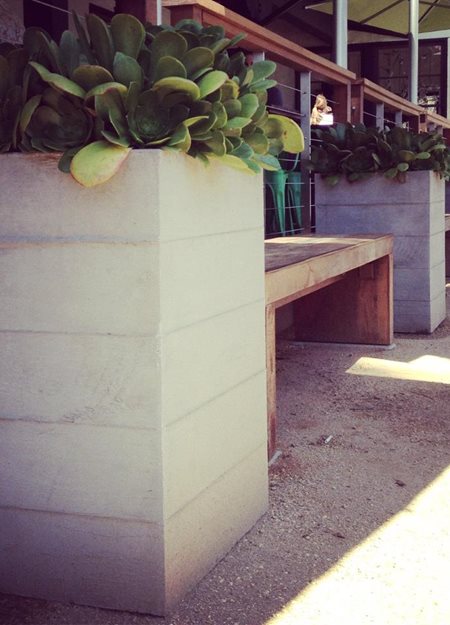 Custom finish options include board-formed concrete, which reproduces the texture and graining of real wood planking.
In addition to pots and planters, Hart Concrete Design makes outdoor concrete benches and patio tables that can be combined with elements of wood or steel to create looks ranging from rustic to modern. All of their concrete pieces are suitable for year-round weather exposure and will develop a beautiful patina over time.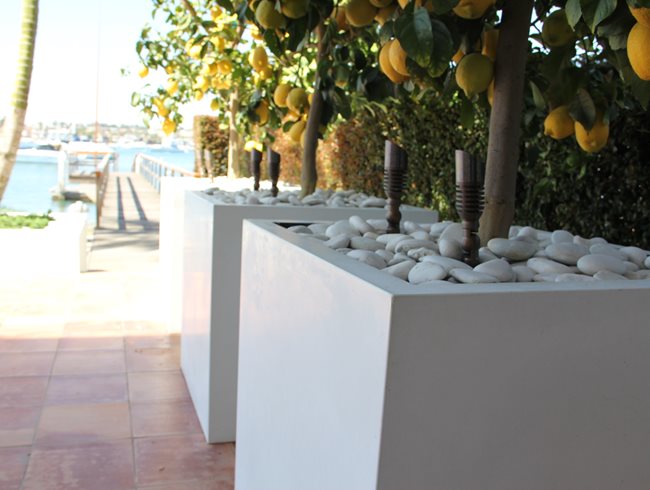 With their stability and weight, large concrete planters are ideal for accommodating small trees.
Hart Concrete Design's pots and outdoor furniture are sold in a few California boutiques as well as their online store. Prices start from $20. For more information, visit their website.