Tropical Gardens
See incredible gardens in the Caribbean, Hawaii and other tropical locales
Looking for tropical garden ideas or tropical garden flowers and plants?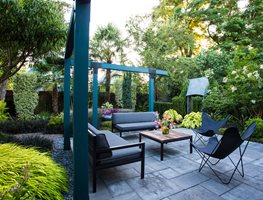 Explore the many-hued, multifarious world of bromeliads with our exclusive photos and read the story of David Shiigi, bromeliad-grower and hydridizer extraordinaire, who serenades his bromeliads with a Hawaiian guitar.
Big Island, Hawaii (konavillage.com)
The Brothers Bawa in Sri Lanka
In mid-20th-century Sri Lanka, two siblings-the Brothers Bawa-took their own inimitable paths to redefining the tropical garden. This is their story.