Midwest Gardening
See inspiring gardens in Illinois, Nebraska, Michigan, Ohio, North Dakota and beyond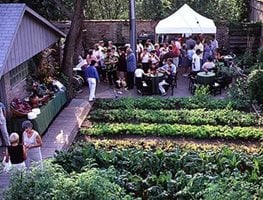 My Garden: A Native Garden Designed for All Seasons
Feeling the need to pay homage to the native landscape around him, Garden Design reader Benjamin felt inspired to create an ecological and native garden at his Nebraska home. Keeping to the aesthetic of the tallgrass prairies he loves, Benjamin creates not only a native garden that looks great in all seasons, but supports the surrounding wildlife as well.
My Garden: A Garden for Misfit Plants
Ever wonder where the leftover or unwanted plants of a design go to pasture? Many of these plants find their way to designer Anna Brooks' Michigan garden, where it's ok to be a misfit.
Incoming APLD president, Susan Cohan, gives us an introduction to the public spaces and gardens of Detroit.