2016 Tour Series Explores Europe's Greatest Gardens
Plan a trip to some of Europe's most stunning gardens with garden designer Carolyn Mullet as your guide
Alert: The Piet Oudolf & Dutch Wave Gardens tour (August 17 - 23, 2016) is now being offered at a 15% discount.
If you want to immerse yourself in the culture, history, and traditions of another country, one of the most enjoyable ways of doing so is to wander through their iconic gardens. This spring and summer, professional garden designer Carolyn Mullet of Carex Garden Design will host an unforgettable series of tours that will show you some of the best examples of traditional and contemporary European gardens. She will take you to England, Paris, Normandy, the Netherlands, and Germany to see the work of celebrated garden designers from the early 20th century to modern day. Each of the tours can be booked individually and include hotel accommodations and admission to all the gardens.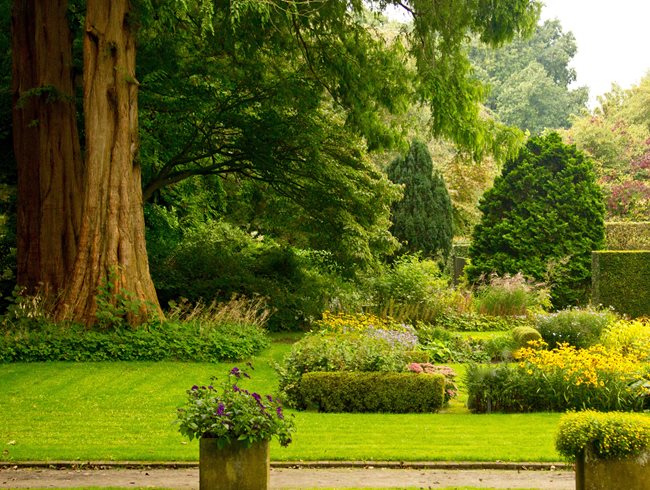 Mien Ruys was considered the "Mother of Modernism" in Dutch garden design. She designed her gardens in the 20th century and greatly influenced the founders of the Dutch Wave movement through her experimental and relaxed planting style. Photo by: Carex Tours.
Mullet was inspired to create this tour series, now in its second year, based on feedback from her active Facebook community, which has more than a million garden enthusiasts who share her passion for exploring beautiful gardens. "In creating this year's itineraries, I've endeavored to strike a balance between honoring tradition and welcoming the influences of contemporary designers," she says.
Château de Miromesnil is a historic French monument featuring a castle, chapel, and a century-old beech grove. The classic potager (kitchen garden) is surrounded by an old brick wall and includes a floriferous cutting garden, providing pleasure for the eyes as well as the taste buds. Photo by: Carex Tours.
Among the adventures she has in store include a tour of 12 classic English gardens and a visit to the world-famous Royal Horticultural Society Chelsea Flower Show (May 19 - 26), a mid-summer tour of the classic and contemporary gardens of Paris and Normandy including the famous gardens of Versailles and Monet's garden at Giverny (July 20 - 27), and a visit to the garden of master plantsman Piet Oudolf and 17 other gardens influenced by the "Dutch Wave" style of gardening (August 17 - 23).
England's renowned Sissinghurst Castle Gardens are the work of poet and writer Vita Sackville-West and her diplomat husband Harold Nicolson. In the 1930s, they fell in love with Sissinghurst Castle and began transforming it into a series of garden rooms and lush, romantic plantings. Photo by: Carex Tours.
"It wasn't until later in life that I was able to do garden travel and the experience was very impactful," says Mullet. "Being able to see first-hand how the gardens sit in their larger landscape and historical context explained much about the design choices and made my appreciation richer. I came away more convinced than ever that gardens are a tremendously valuable asset to the creation of a rich cultural life."
Professional garden designer and tour director Carolyn Mullet. Photo by: Carex Tours.
With Mullet as your host, you will learn the influences of the garden designers, get more information about the plants used, and discover each country's unique gardening traditions. For more information and a complete tour itinerary, visit Carex Tours.