Spring Fling at Seaside Gardens
Check out this amazing garden and participate in workshops on April 2 & 3, 2016
Seaside Gardens in Carpinteria, Calif. is hosting their Spring Fling on April 2 and 3, 2016. A beautiful 3+ acre botanical wonderland, Seaside Gardens features 12 garden vignettes that provide an around-the-world sampling of plants (see sidebar). In addition, they have a retail plant nursery that offers a large palette of plants, including those that thrive in coastal environments. As part of the event, Seaside Gardens is offering 15% off plant, gift and pottery purchases.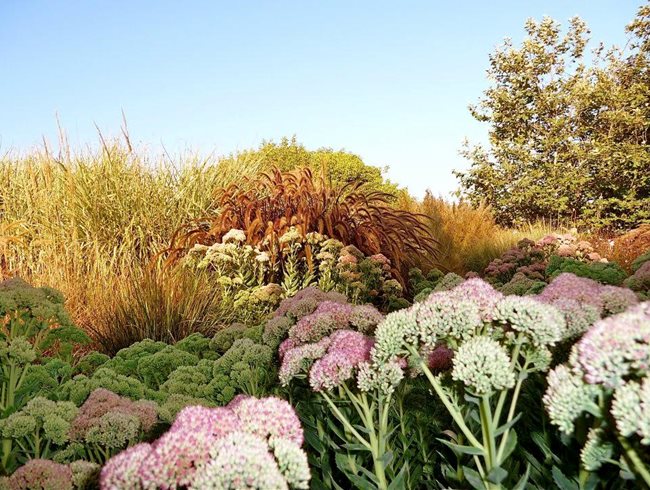 The Grasslands at Seaside Gardens. Photo by: Seaside Gardens.
At the Spring Fling you'll have the chance to hear talks from experts such as Billy Goodnick, Allen Braithwaite and more. Plus local master gardeners will be on hand offering workshops on succulents, herbs, butterfly gardens and water-wise techniques. Don't miss the chance to create your own container garden—workstation, planting soil, and dried moss provided. Last but not least, designers of the Seaside Gardens will give guided tours of their gardens and discuss design ideas and plant selections.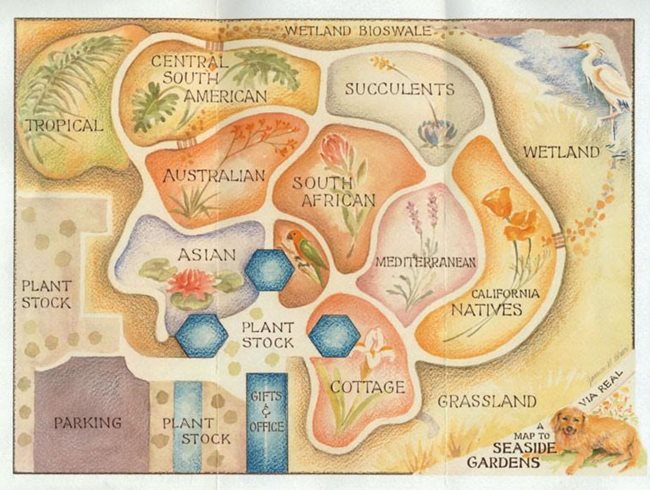 A map of the different garden types at Seaside Gardens. Photo by: Seaside Gardens.
The garden types include:

Asian
Australian
California native
Central/South American
Cottage/Perennial
Grassland
Mediterranean
Native Wetlands Bioswale
South African
Succulent
Tropical
Memorial
View the complete schedule here.
RELATED:
Succulent Containers
More Events