Easter Crafts and Decoration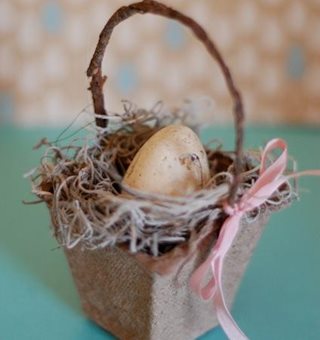 Photo by: William Cullina.
We've put together a lot of Easter content on the site. If you haven't had a chance to read all of it, here's a compilation:
Decorating with herbs and daffodils for your Easter table.
How to make floral crowns with lilies and lily-of-the-valley.
Making Easter baskets with peat pots.
Stenciling Easter eggs with herbs.
How to make an Easter tree (and our assistant editor's memories of her family's Easter tree).
and don't forget to visit SAVEUR.com for: