Two-Day Symposium Demonstrates the Art of English Gardening
This two-day symposium in October features lectures from Fergus Garrett and Aaron Bertelson of Great Dixter in England, workshops, a plant sale, and garden tours.
In October, the Dixon Gallery and Gardens, Memphis, Tenn., will welcome for the first time Fergus Garrett, head gardener at Great Dixter, one of England's most beautiful and celebrated gardens, to lecture on and demonstrate the English style of gardening. Aaron Bertelson, house manager and vegetable gardener at Great Dixter, will also offer his insights. The two-day event, to be held October 15-16, 2015, will coincide with Dixon's Mixed Border Exhibition, a special event that includes lectures and special workshops, garden tours, and a plant sale.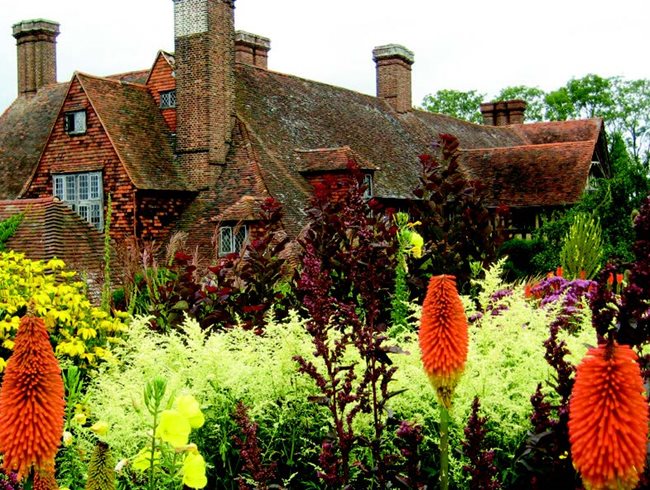 Great Dixter in Northiam, England, is an historic house, garden, center of education, and place of pilgrimage for horticulturists from around the world. Photo by: Great Dixter House & Gardens.
On Thursday, October 15, Garrett will conduct lectures on "Designing with Plants at Great Dixter" and "Artistry with Plants: Succession Planting." Bertelsen will conclude the day with "A View from the Vegetable Garden at Great Dixter."
On Friday, a series of rotating workshops will cover a broad range of topics including bringing garden designs to life, texture and plant selection, flower pressing, biennials and self-sowing annuals, and designing winter patio pots. Attendees will also have exclusive access to the Dixon plant sale and the opportunity to tour off-site private gardens.
Succession planting in the mixed border is one of the topics to be covered at the "Great Dixter at Dixon" symposium in October. Great Dixter head gardener Fergus Garrett will discuss how to plan and put into practice a long-season border using structural plants, underplanting and interplanting of bulbs, self-sowing annuals, and pockets of bedding. Photo by: Great Dixter House & Gardens.
Both amateur and professional gardeners are welcome at this event, but space is limited. Registration is $145 (for Dixon members) and $170 (for non-members) before September 1. After September 1, the price goes up by $25. For more information and to register, visit www.dixon.org.
See more gardening events.