Washington, DC: The National Mall
Most Washington, DC, visitors head directly for the monuments and museums at The National Mall. Designed by Pierre L'Enfant in 1791, The National Mall creates the central monumental axis of DC's grid-like layout and low building profiles. The maximum building height allowed in the city is 12 stories, so what feels like sprawl is actually the vestiges of 18th-century urban planning. The National Park Service even has a nifty QR coded app that serves nicely as an on-the-go guide.
There are several interesting gardens to see while visiting, and three of the best are easy to reach by public transportation—they are also within walking distance from one another.
United States Botanic Garden: Though it's not technically in the National Mall, it is part of the Capitol grounds. The main garden areas include a large conservatory, a regional garden, a rose garden, and a water garden.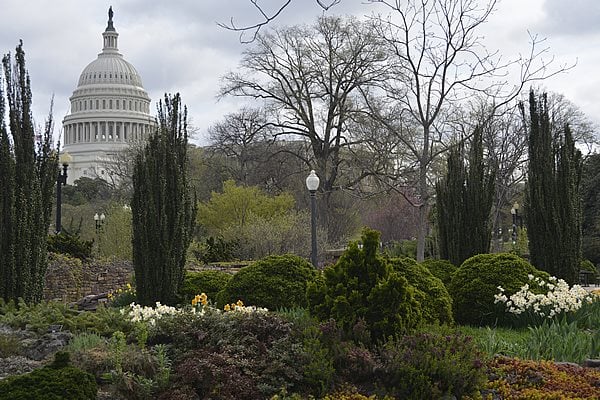 Bartholdi Park with the Capitol building in the background.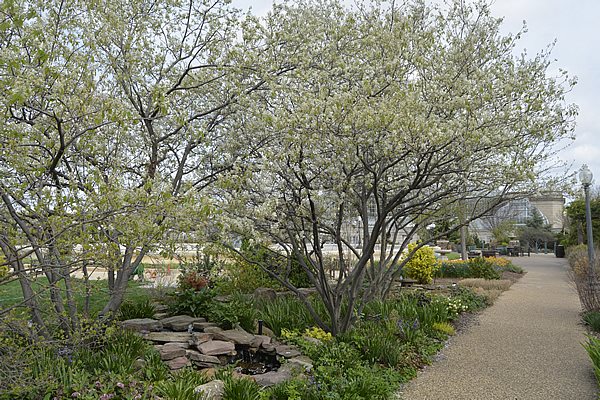 Amelanchier and a small pond at Bartholdi Park.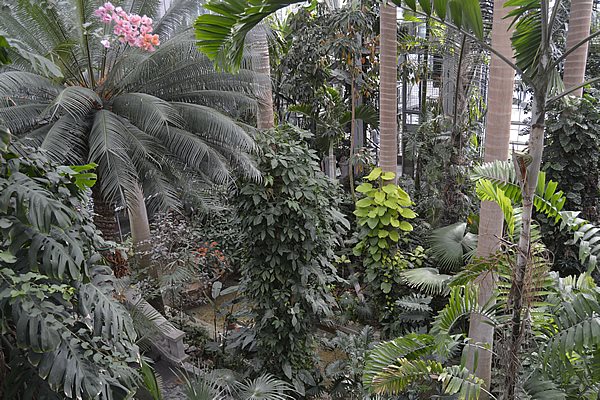 Inside the conservatory.
The most interesting part, though, is across Independence Avenue at Bartholdi Park. Arranged around a large central fountain, the garden offers smaller vignettes, many of which now fulfill the Sustainable Sites Initiative (SITES) guidelines for sustainability, which can be applied to residential gardens.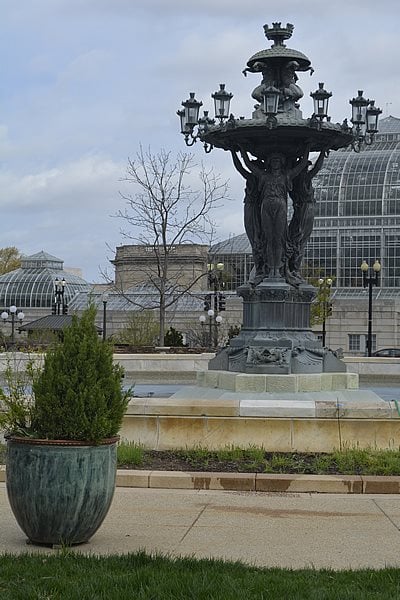 Fountain at Bartholdi Park with the conservatory in the background.
Gardens at the National Museum of the American Indian: Located on the other side of the botanic garden and across Maryland Avenue, this extensive landscape surrounds the undulating museum building and honors North America's indigenous lands prior to European colonization. There are naturalistic wetlands, a hardwood forest, a meadow, an immense waterfall, and croplands. There are 40 large boulders or "Grandfather Rocks" that represent respect for the land and four Cardinal Direction Markers that pay tribute to native peoples of the North, South, East, and West. The museum and its grounds have been awarded a United State Building Council's Leadership in Energy and Environmental Design (LEEDS) Silver rating for sustainability.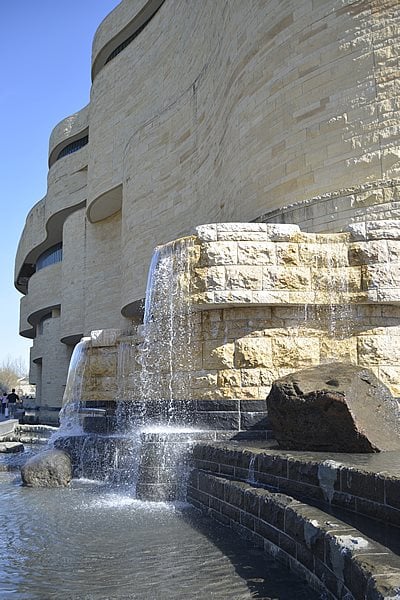 Waterfall at the museum.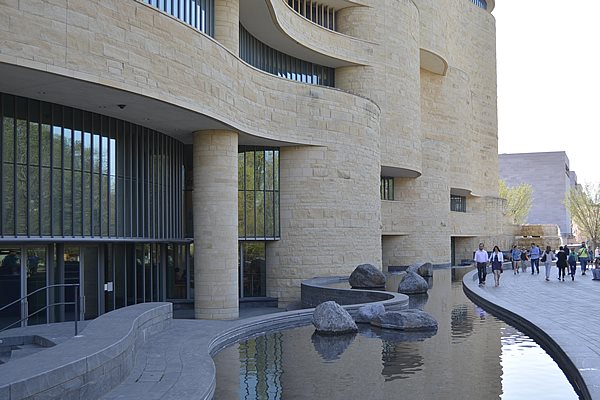 Water feature at the museum.
Hirshhorn Museum's Sculpture Garden: For something completely different from the previous two, this sculpture garden is located a bit further south on the mall (at 7th Street and Independence Avenue SW, and across the street from the museum and its outdoor sculpture plaza). One of several Smithsonian Gardens, it first opened in the early 1970s and was redesigned to include a greater percentage of plantings in the early 1980s. The sunken and terraced one-and-a-half acre sculpture garden is quiet and intimate, and its monumental sculptures are revealed slowly despite the small space. A peaceful place to explore and rest, it is one of the few places on the mall that is on a human scale.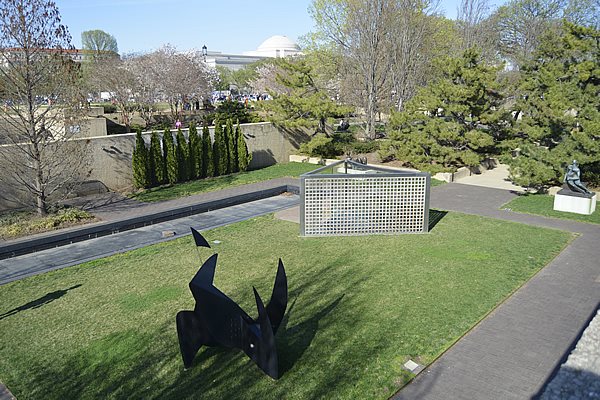 The Hishorn Sculpture Garden.
This article is part of the Garden Destination: Washington, DC article.