Washington, DC: United States National Arboretum
One of the best kept secrets in Washington, DC the United States National Arboretum is a bit of a hike (2.2 miles from the center of the city) from major tourist areas. Again, a Car2Go will make this trek an easy one. Open only four days each week (Friday through Monday), it is 446 acres of themed and wild areas with a world-class azalea and Bonsai collection. There is a copse of Metasequoia glyptostroboides (Dawn Redwoods), a magnolia grove, and an interesting collection of conifers. The most arresting feature at the arboretum isn't the trees, it's the old Corinthian columns from the Capitol building (with a floor of the old steps) which were sighted by the iconic garden designer Russell Page on a knoll and are the head of a water feature that continues across a meadow.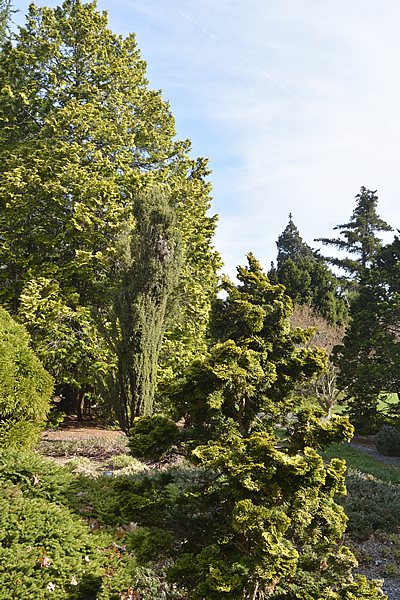 Collection of conifer trees.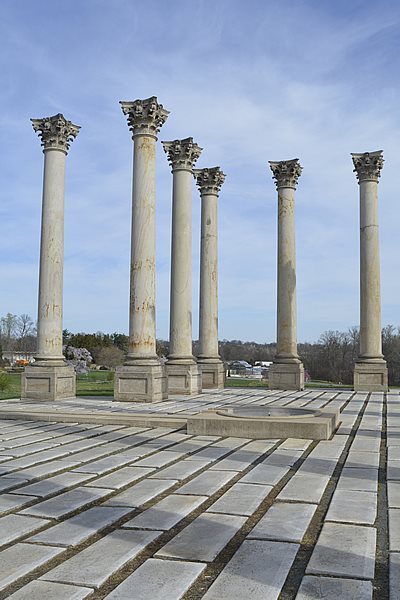 Old Capitol columns.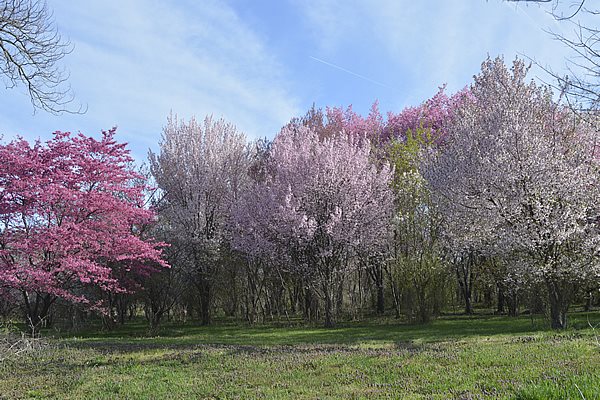 Cherry trees in bloom.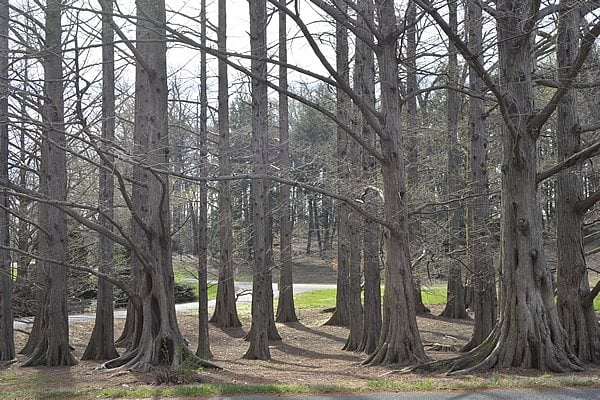 Grove of dawn redwood trees.
This article is part of the Garden Destination: Washington, DC article.