Garden Design Magazine - Spring 2015
Issue #190
Sold Out
Articles in the Spring 2015 Issue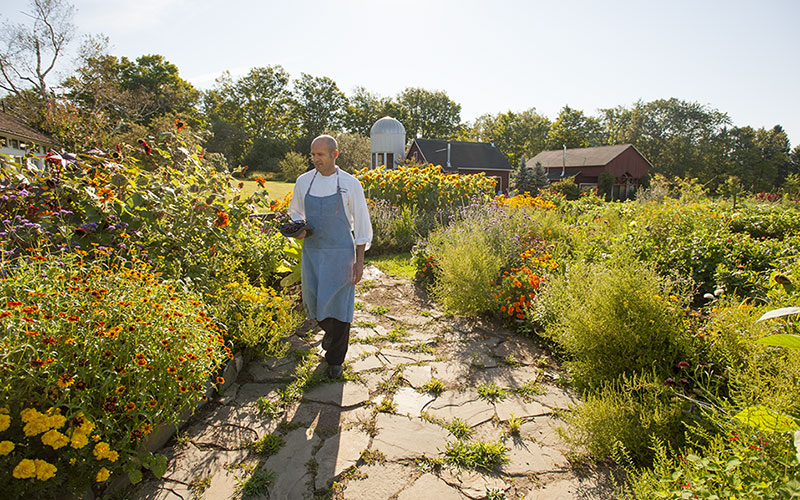 Fresh
Prodigious heirloom beans. Los Angeles mod weekend. Spring garden tours. Glass art and blooms in Seattle. Books that take you deep into gardening. Expert advice on edibles. A five-star, seed-to-ble restaurant. Hunting plant treasures in China.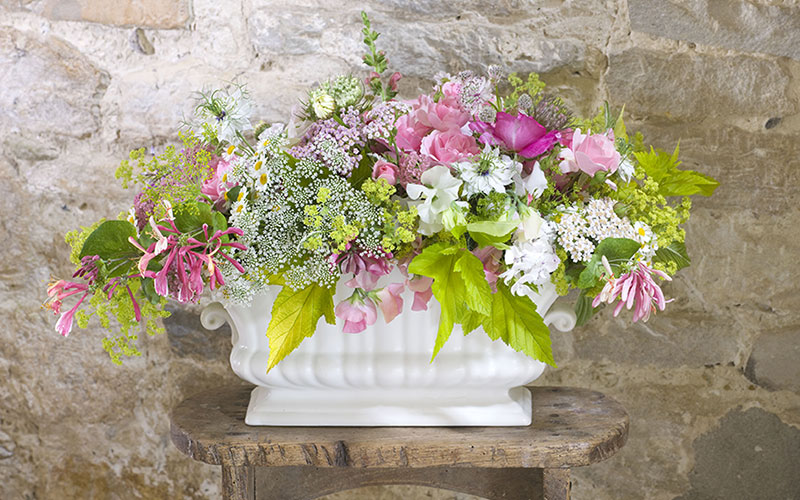 Plant Palette
Georgie Newberry shows how to grow cut flowers for freshness, scent, and staying power. Guess what? She says it's not that hard to do.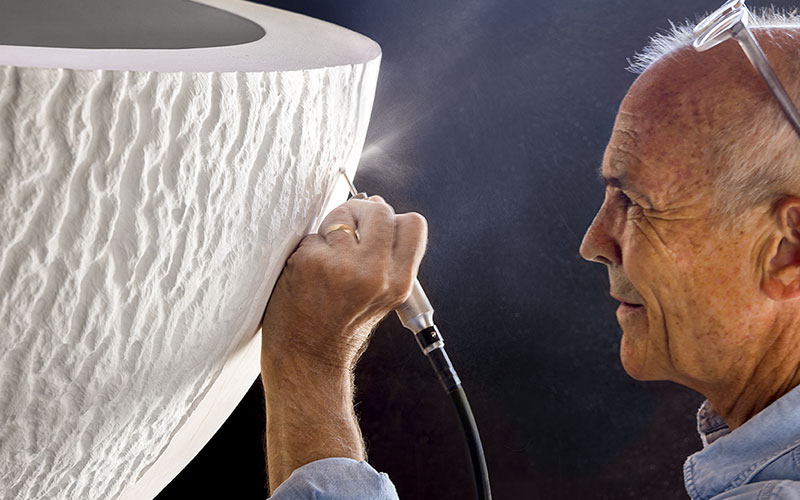 Maker
Larry Kornegay creates sculptural containers made of concrete and inspired by the Arizona desert.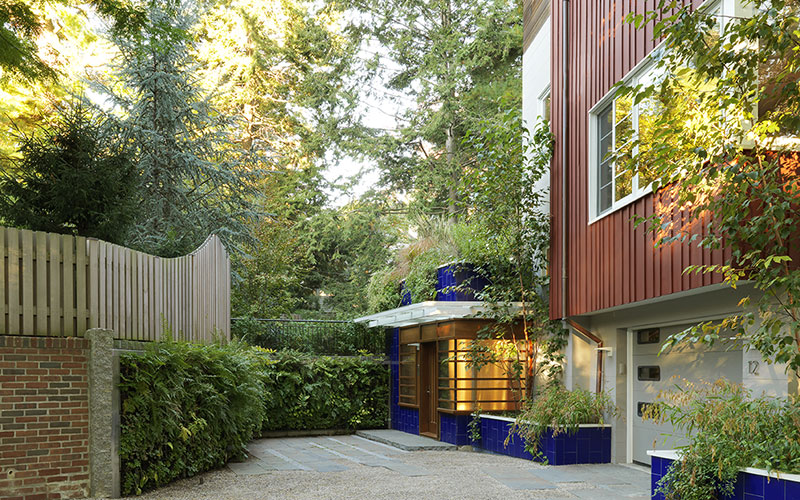 Landscape Solution
The space was tight and awkward. The result is a dream of a garden—lush and functional, complete with a meditation hut.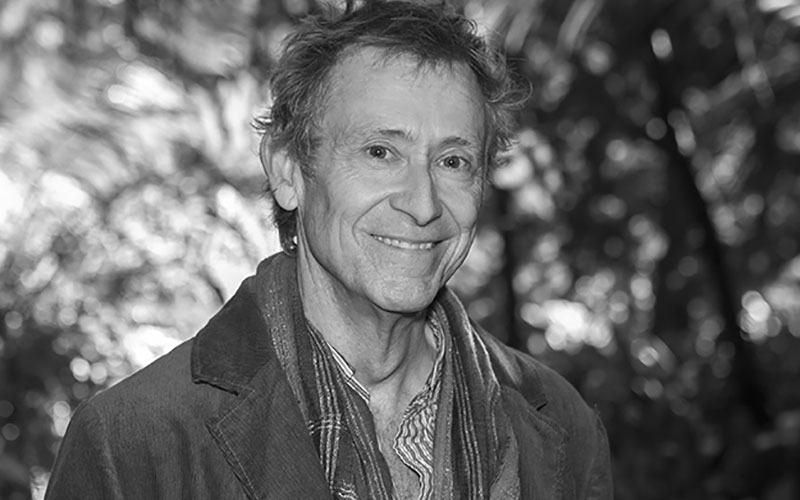 Grounbreaker
W. Gary Smith views gardens as his canvas, and he's transforming botanic gardens and art installations from coast to coast.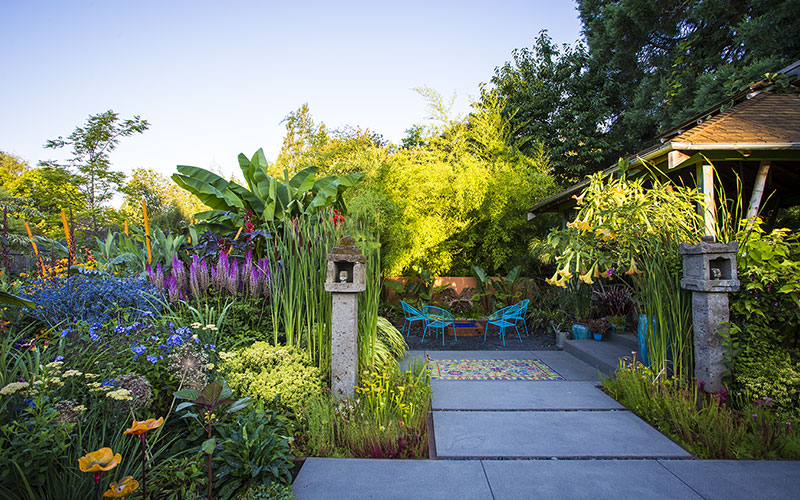 Tropicalismo
A redesigned garden reflects an unabashed plant collector's creative mind.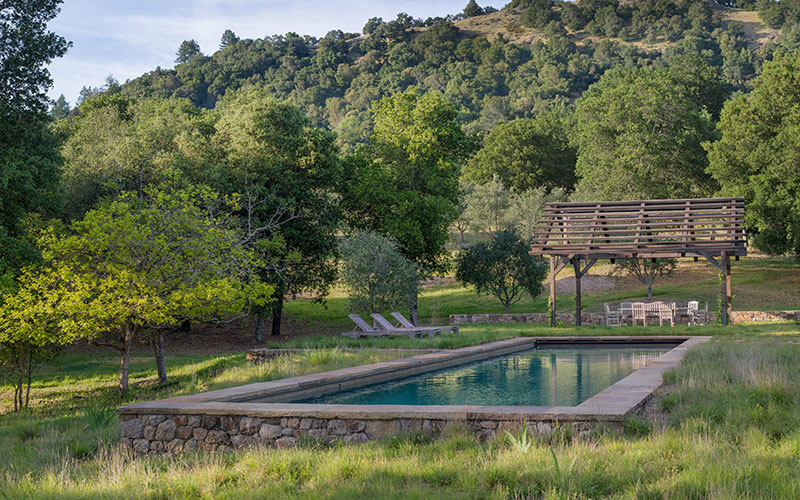 Ranch Style
A Napa Valley landscape matches the ruggedly beautiful countryside.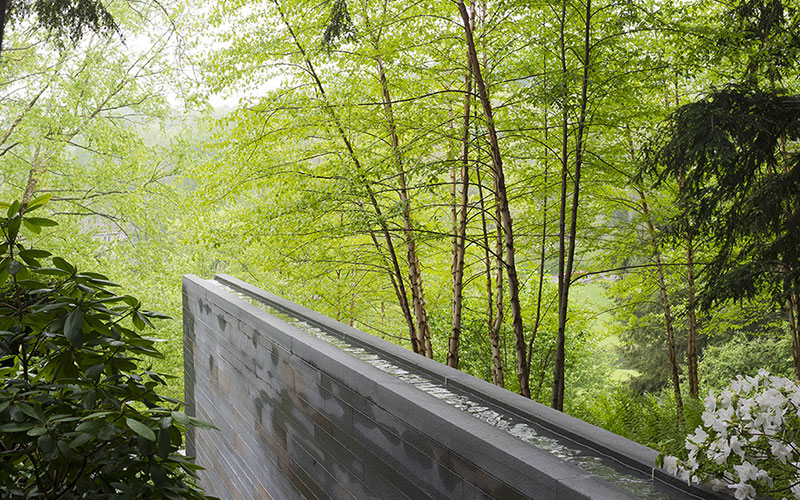 Tree House
A locally inspired garden swathed in the beauty of old trees and a connection with nature.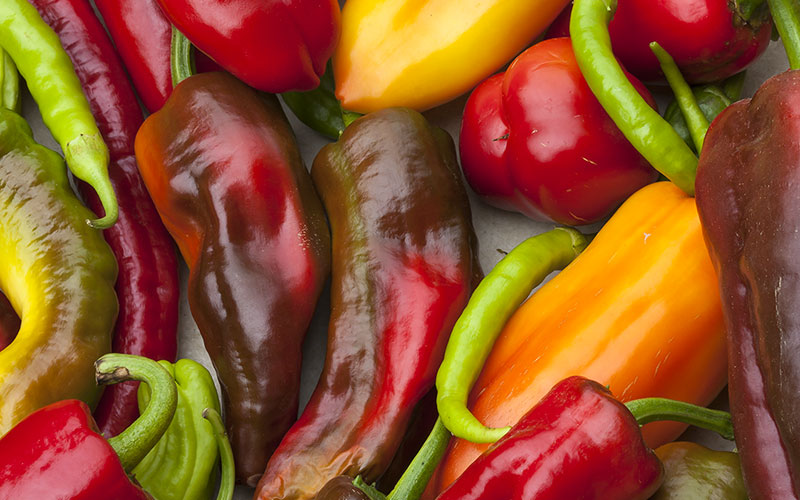 It's Getting Hot In Here
Rediscovering heirloom peppers—from sweet to smoky to scorching.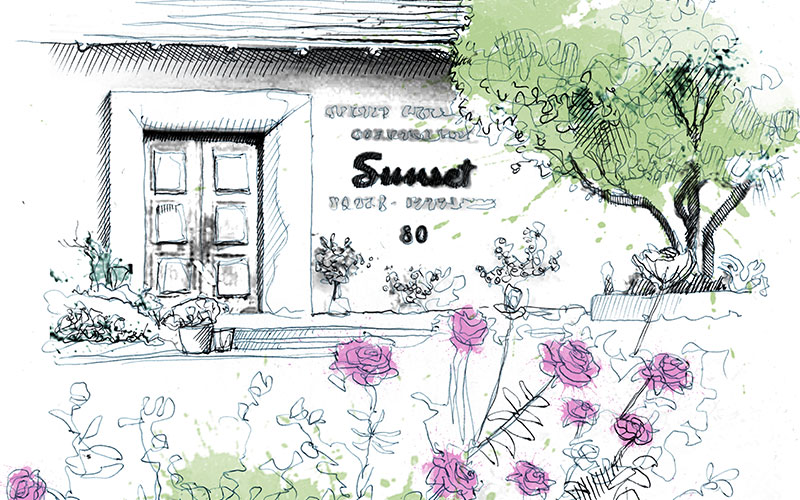 So Long To A Garden
Memories of Sunset magazine's classic California garden—while it's still there.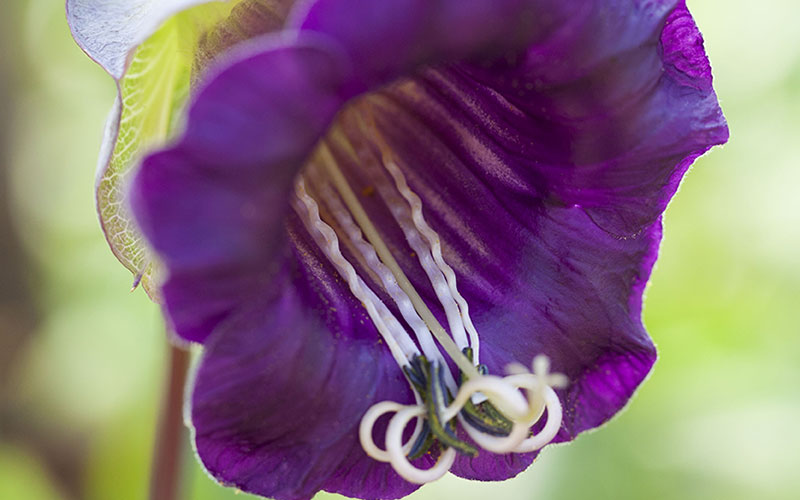 Undervalued Vines
Take a close-up look at twelve vines that can fill a garden with stunning flower forms and prolific blooms.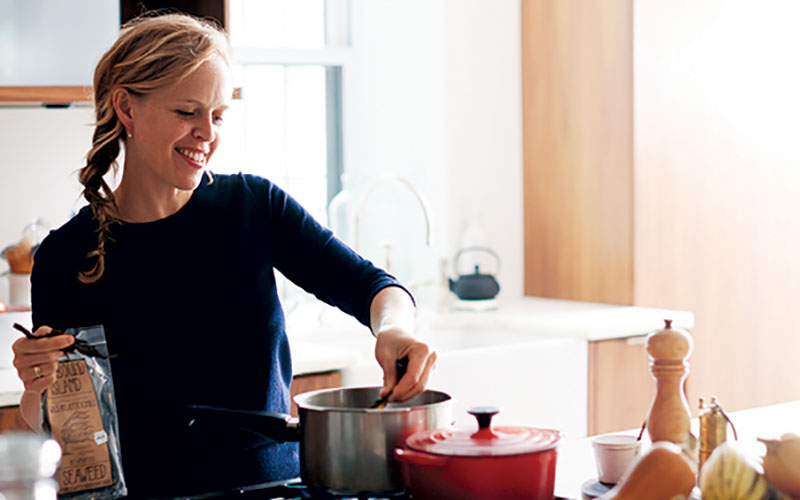 From Garden To Cookbook
Meet four cookbook authors who were inspired by their edible gardens. Find out what they grow, why they grow it, and get the recipes.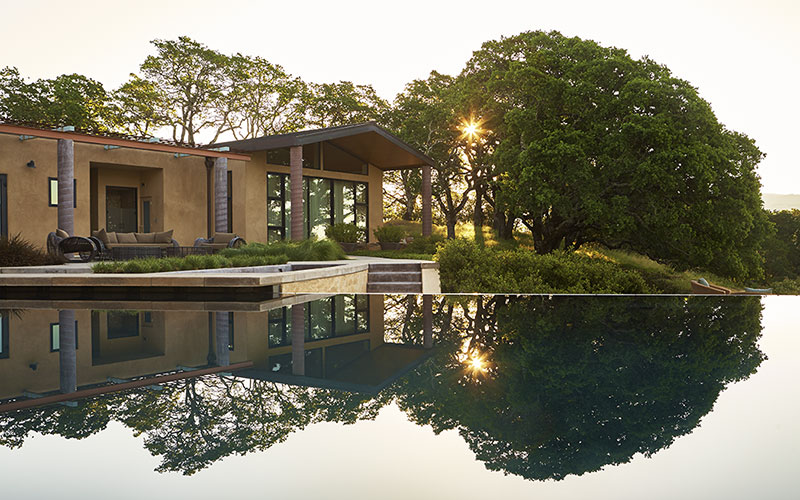 Refelction & Revelation
Designer Portfolio: Pamela Palmer develops spaces where people can observe fleeting moments of natural beauty.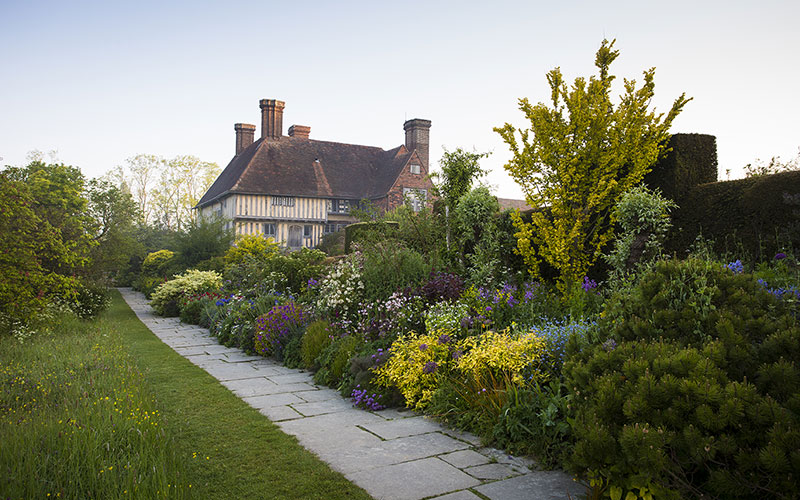 The Great Great Dixter
England's plant-rich, idea-filled garden displays a creative tension between formal structure and wild plantings.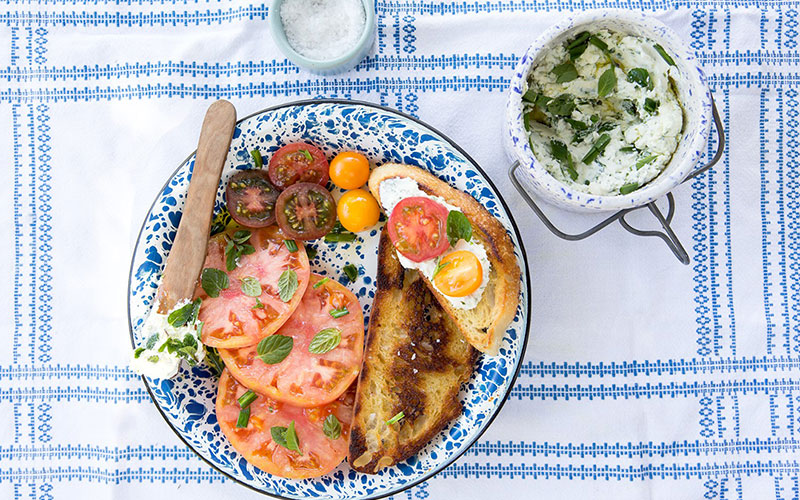 In Your Zone
Tips from designers, growers, and plant experts on what to grow, where to shop, materials to use, and what to read. Plus, local places to visit.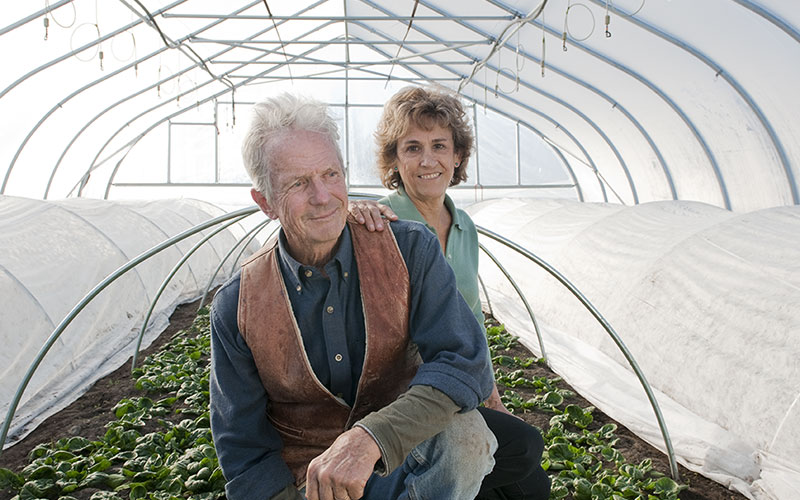 Life's Work
For five decades, Eliot Coleman has guided and inspired gardeners about the adventures of organic farming.