Philadelphia: Garden Shopping Extravaganza
Peruse this must-have guide to Philly's garden lifestyle retailers, shops, and urban garden centers.
What's a weekend without a little shopping? We visited several distinct garden retailers, each with their own take on garden lifestyle. Terrain, the best known of the three, is just outside of the city in Glen Mills, and offers a full range of plants, products and garden services.
Terrain is located just outside of the city in Glen Mills.
Terrain also has a wonderful farm to table café that is open for lunch and dinner. If there is a garden center that best exemplifies the ideals of the maker movement, it's Terrain. Everything feels special and handmade which underscores its message of quality and individuality.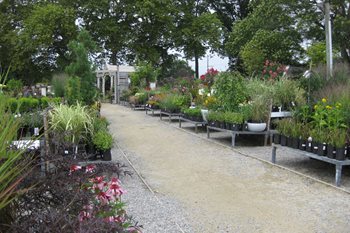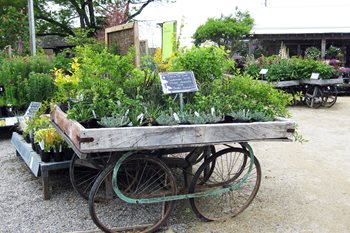 Terrain nursery and unique display carts.
Back in the city, on Fourth Street, City Planter caters to apartment dwellers in a small beautifully merchandised shop. The shop is a haven of green and smells wonderfully earthy the moment you step inside. Pots and plants are displayed with small accessories and everything is scaled to apartment sized living.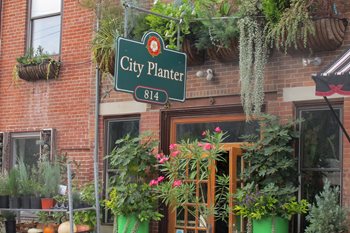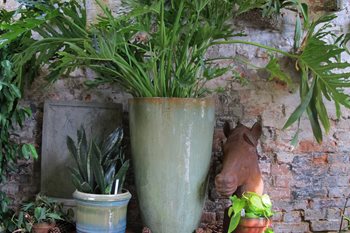 City Planter storefront and interior display..
Quirky and urban on East Cumberland Street, GreensGrow Farms has a can-do-by-the-seat-of-our-pants vibe. Recycled and re-imagined materials in the nursery areas, hand painted signs, a Saturday market, goats, chickens, pigs and hoop houses take up a city block in an otherwise unremarkable neighborhood. Part urban farm, part retail nursery, and community activist, GreensGrow exemplifies urban gardens at the street level and has become a beacon of progress.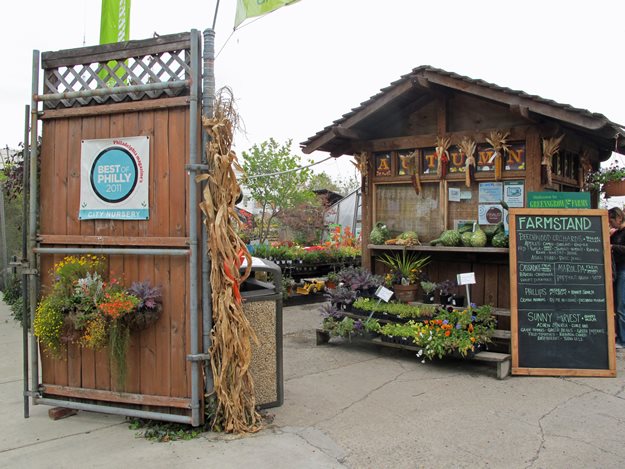 GreensGrow Farms
Also worth a visit: Urban Jungle which has its nursery area on its rooftop and a focus on vertical gardens and Meadowbrook Farm, an estate and garden center run by Philadelphia Horticultural Society.