Philadelphia: Best Garden-Inspired Public Spaces
Philadelphia is a city that embraces horticulture in its historical public gardens and popular community places. Get a sense of Philly's gardening community with this list of inspiring public spaces to visit.
History didn't just happen via the founding fathers and Independence Hall, John Bartram, America's first plant hunter lived here, and his farm is the oldest surviving botanical garden in the country. The Pennsylvania Horticultural Society, the force behind the Philadelphia Flower Show and many of the city's green initiatives uses the proceeds from the flower show's more than 300,000 attendees to foster wide ranging projects that enhance the city's sense of community through horticulture. Each summer, for the past three years, PHS has created tremendously popular pop-up gardens in empty center city lots. If your visit extends to a Tuesday, when it's available via guided PHS tour, be sure to visit PECO's Green Roof, a 45,000 square foot green roof with stunning city views.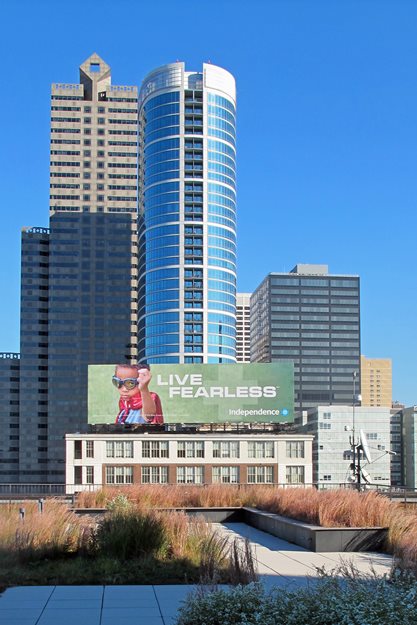 PECO Green Roof
The newest public space is the garden at the new Barnes Foundation designed by the Philadelphia based Olin Partnership. It's possible to see much of the space without the advanced tickets necessary to view the Barnes collection and the museum and garden's interior spaces. Next door to the Barnes is another Olin designed public garden at the Rodin Museum. A short walk away is the beautifully planted Logan Square and its centerpiece The Swann Fountain. Across the parkway, behind the art museum, is an extensive azalea garden as well as a sculpture garden featuring works by Sol LeWitt and Isamu Noguchi. An excellent guide to public spaces has been curated by the Cultural Landscape Foundation based on their 'What's Out There' series.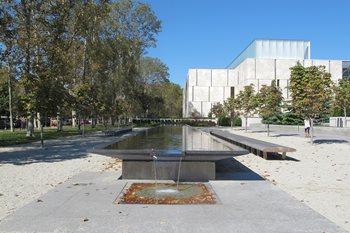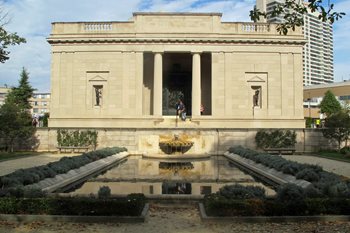 Part park, and part site specific environmental/land art, Athena Tacha's Connections in Matthias Baldwin Park at Hamilton and 19th Streets is arresting in its use of terracing, plants, and monolithic standing stones. The piece was funded by Philadelphia's Association for Public Art which has been commissioning works that integrate art and public space for more than 140 years.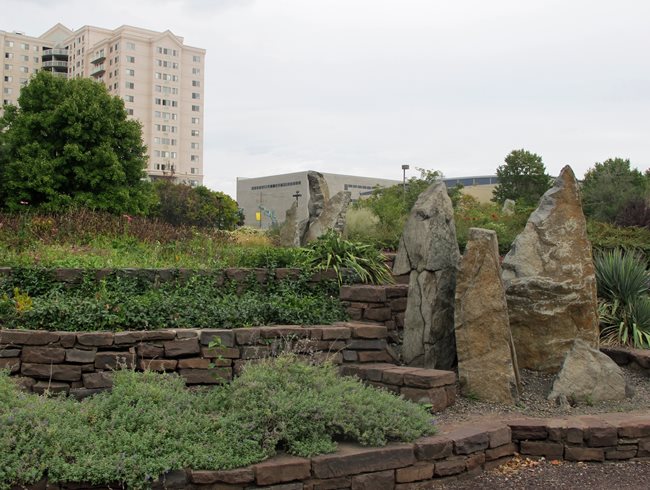 Matthias Park
Liberty Lands, a neighborhood association owned, designed, and managed park, built on the site of a ruined tannery as well as the Piazza at Schmidt's, just a few blocks away, with its Sunday flea market run by Brooklyn Flea, are great places to wind down a visit and spend an open air Sunday afternoon.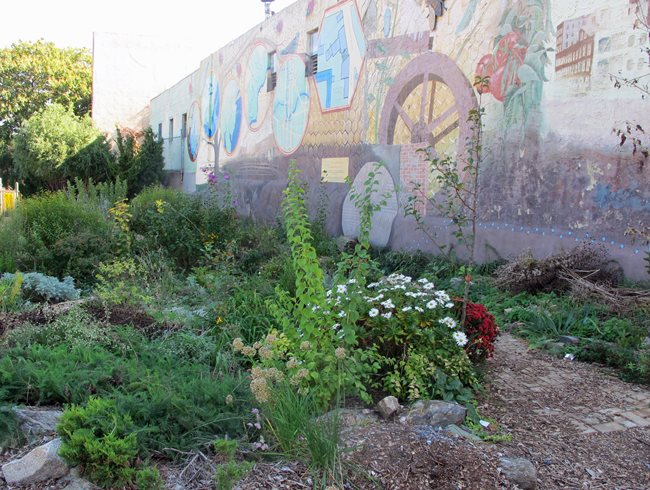 Liberty Lands
With a car, it's also possible to spend a day at a number of world class public gardens all less than an hour from the city: Longwood Gardens, Chanticleer, Winterthur, and Mt. Cuba Center each offer a unique view of public gardens from native woodlands to pleasure gardens to over the top plant displays. Devotees of Japanese gardens will be delighted with Shofuso Japanese House and Gardens which is considered to be one of the best in America.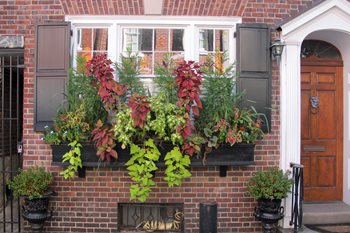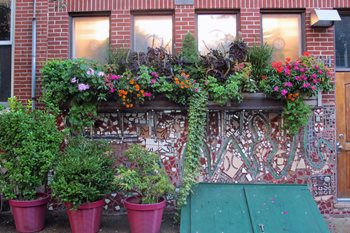 Windowbox at Rittenhouse Square
Windowbox at South Street
Also worth a visit: Morris Arboretum, The Scott Arboretum at Swarthmore, Camden Children's Garden, Nemours Mansion and Gardens, Tyler Arboretum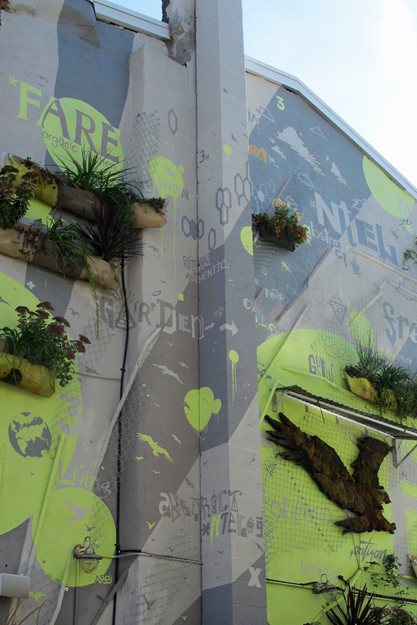 Vertical garden at Fairmont