Philadelphia: Nature-Inspired Outdoor Murals
Enjoy these vivid images of some of Philadelphia's most vibrant murals adorning both public and private spaces as part of the city's Mural Arts program.
One of Philadelphia's most unique characteristics has been created over the past thirty years via the Mural Arts. In every neighborhood, there are monumental and dramatic murals painted on sides of buildings that make the city an open air art festival free to all.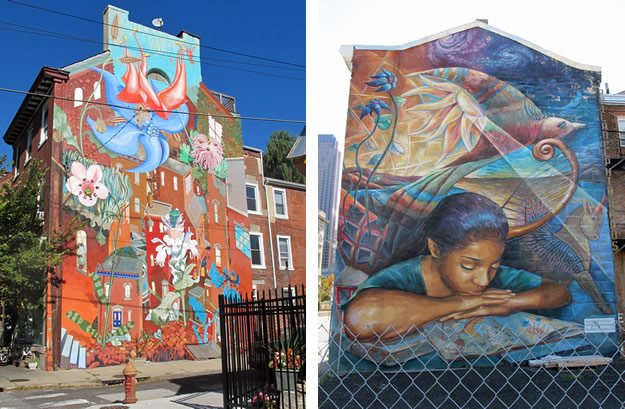 Left: Mural at Olive and Brown streets. Right: Mural at Callowhill and 19th streets.
The murals are in all styles and have been created by amateurs and professionals alike. Each is labeled in the corner crediting the artist(s) and sponsor as well as the title and if and when it's been restored. They are surprising, sometimes controversial and add a complex layer to the city's outdoor experience.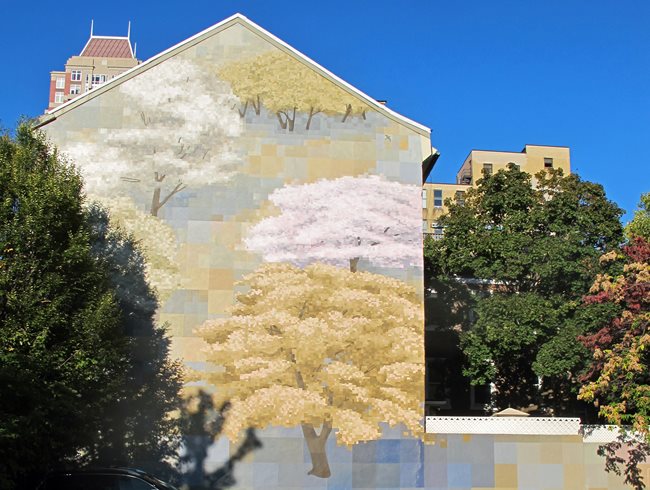 Mural at 13th and Pine streets.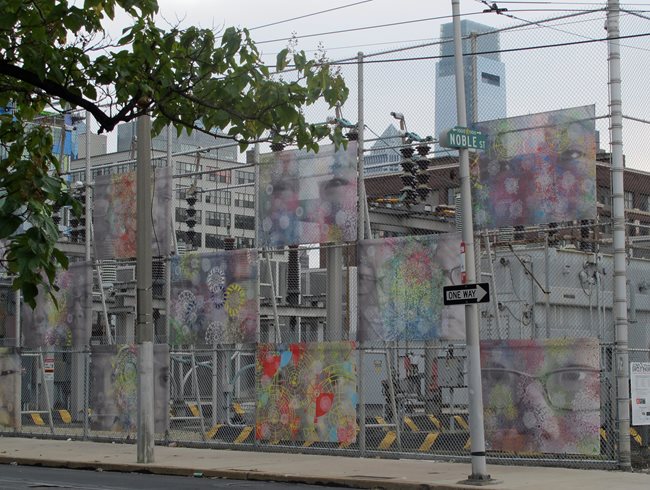 Wave mural at West George and 4th streets.