Philadelphia: Community Gardens to Visit
Learn about Philadelphia's vibrant community garden scene.
Since 1995, this city block just north of the art museum at 18th and North Streets has been home to Spring Gardens Community Garden, a neighborhood transforming community garden. It is one of many throughout the city.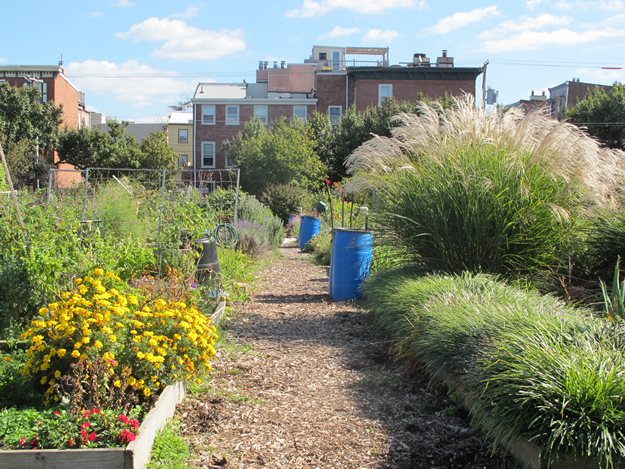 Spring Gardens Community Garden
Not regularly open to the public, it's possible to walk the length of its handmade iron fence and see what 180 families can achieve. Part of the garden is now dedicated to growing food for local food banks and is the center piece of the neighborhood's revival. Its central 'green' has become a gathering place for neighborhood parties and events. If the gates are open, ask to visit.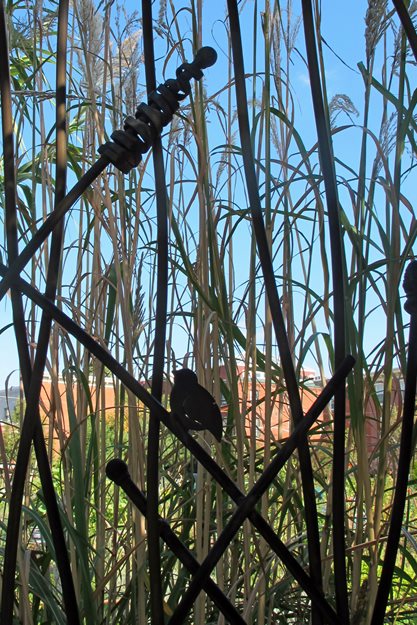 Handmade iron fence detail at Spring Gardens Community Garden.
A few blocks away, a new addition to Philadelphia's vibrant community garden scene is Corinthian Gardens. A public garden and community growing space is being built adjacent the forbidding stone walls of the notorious and now decommissioned Eastern State Penitentiary. Crowd sourced via several years of local resident's input, it will feature an edible forest, play spaces and a dog friendly garden walk along with seventy-five community garden spaces. The neighborhood, which is a great place to stop for lunch or a coffee, has adopted the outer spaces of the former prison and created garden spaces that soften its affect on the surrounding streetscape. The Fairmount Avenue side has been gardened for years and has an elevated meadow that is planted and maintained by local volunteers.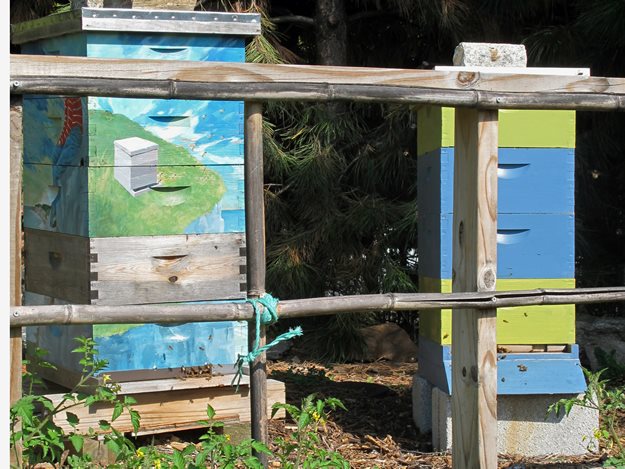 Active late-season apiaries at Spring Garden Community Garden.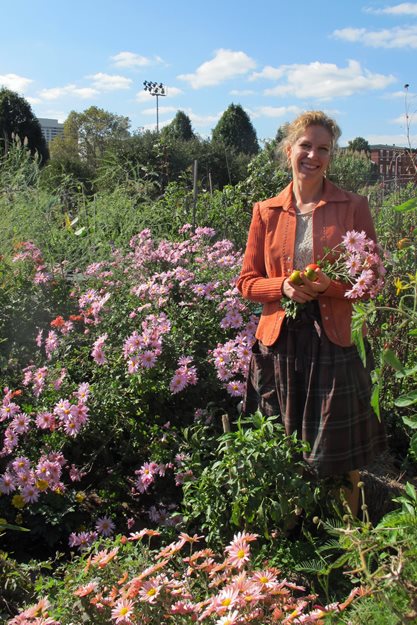 Garden and cooking enthusiast Barbara Dallao.