Jamie Durie: The Outdoor Room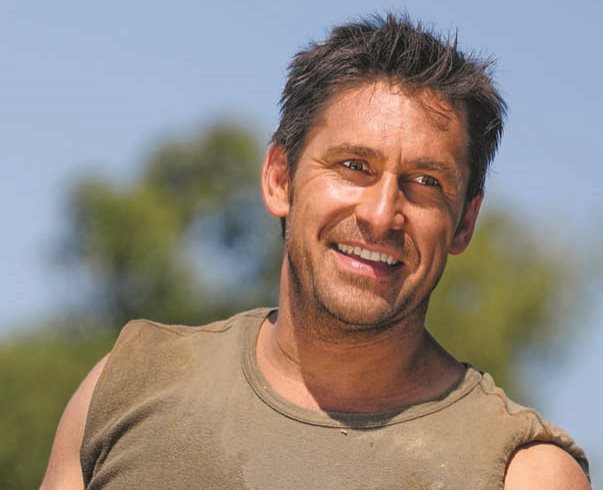 Jamie Durie hosts The Outdoor Room with Jamie Durie, which airs Saturdays at 9 p.m. on HGTV.
Aussie import Jamie Durie blends world travel with sustainable garden design to create gorgeous outdoor rooms for his new HGTV show, which debuted in January.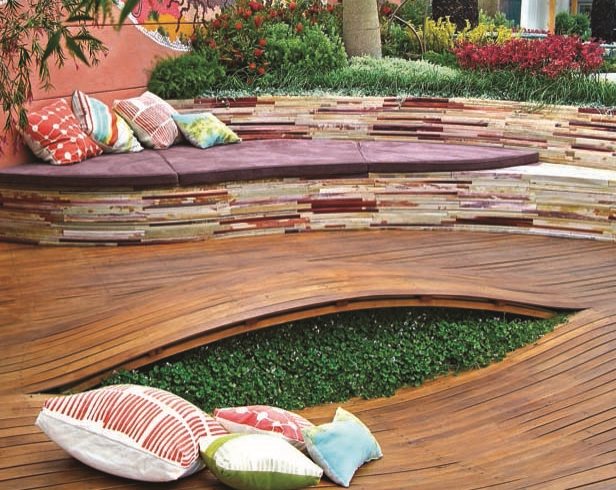 "Australian Garden" won gold at the 2008 Chelsea Flower Show and features a plant palette comprised exclusively of Australian natives. Jamie Durie was inspired not only by his homeland's materials, but also by the way in which Aussies use their outdoor space.
Durie, 39, is founder of Australia-based PATIO Landscape Architecture and Design, author of six design books and a media darling in his native Australia, where he developed the original concept for The Outdoor Room With Jamie Durie in 2008. The new half-hour U.S. version, which Durie hosts and co-produces, is a fast-paced garden makeover series that follows Durie and two colleagues (horticulturist Beth Edelstein and carpenter/craftsman Stephen Zimpel) as they re-imagine and transform lackluster backyards for deserving owners.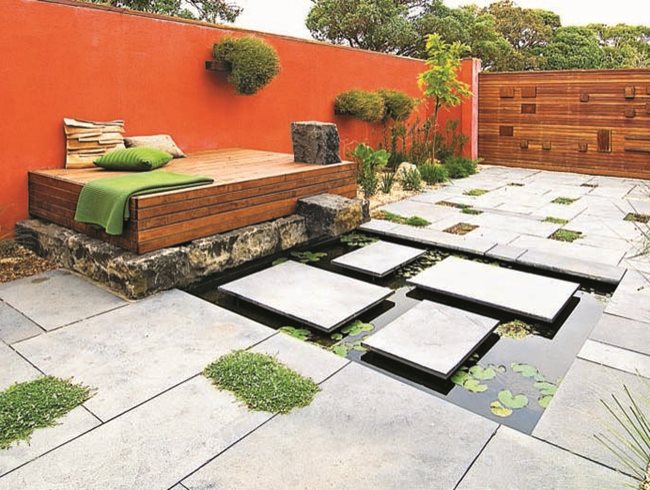 Jamie Durie developed the original concept for The Outdoor Room in Australia in 2008. His approach combines sustainability by creating well-lived-in outdoor rooms, as seen at this Melbourne residence.
Jamie Durie's Process for Planning an Outdoor Room
Whether it's a landscape in Australia, America or Barbados, Jamie Durie follows a similar process. "It's about creating a space that represents your lifestyle and stylistic preferences and also, simply, about being outdoors and letting nature soothe our souls," he says.
Identify a wish list. How does each family member envision using and enjoying the landscape?
Plot the plan in scale. Sketch out your property, including the house, border, large trees and plantings.
Follow the sun's course. "Think about where the sun falls, what kind of shadows your house throws out, and the positive or negative light requirements," he says.
Note assets and liabilities. Start by taking 360-degree photographs of the interior and exterior points of view. Consider the soil health. Look at the borrowed landscape. Make a list of features you want to downplay or play up.
Compartmentalize distinct rooms. "It doesn't matter how small your backyard is, you can maintain intimacy in the design and get two to three rooms out of it," Durie says.
Maintain a sense of mystery. "You don't want to see the whole garden through the kitchen window," he says. "But you do want to connect the rooms to convey a sense of discovery."
Filmed mostly in and around Los Angeles, where Durie recently bought a classic midcentury home in need of its own makeover, The Outdoor Room uses sustainable ideas - such as low-water plantings and reclaimed hardscape - to design intimate, livable environments for erstwhile nongardeners. "I wanted to develop a show that cast a wider net, that didn't just speak to the already converted gardeners of the world," he explains.
On the show, Durie's cutaway trips to Bali, Australia, Key West, Sonoma and other dreamy places inform everything from planting schemes and color palettes to furnishings and water features. "By throwing travel into the mix, I'm suddenly enveloping a whole range of viewers who can sit in their armchairs and go around the world with me," he says.
Durie's ambition seems to delight his on-camera clients, who end up with gardens valued at $75,000 to $100,000, and he admits: "I don't build simple gardens." For one nearly vacant lot in Duarte, California (its sole vegetation was a 75-year-old euphorbia), Durie built a matrix of Sydney, Australia-inspired, rammed-earth retaining walls as planters, benches and room dividers. Paired with kangaroo paws, tree ferns and other Australian natives, the solution created a lush-looking, drought-tolerant oasis. And in his darling Australian accent, Durie points out that the garden has priv-uh-see, a theme that runs through each of his designs. "Americans get shocked by this statement, but I say it all the time to my design team: If you can walk around naked in the backyard, you have given clients complete exclusivity," he says.
On location, the collective excitement "is natural, unscripted and unrehearsed," says Los Angeles artist Jennifer Gilbert Asher of TerraSculpture. Durie's producers tapped Asher to participate in an episode featuring a San Francisco-inspired landscape using one of her contemporary sculptures. "The surprise on the faces of his clients when Jamie told them they could choose one of my sculptures for their garden was priceless," she says.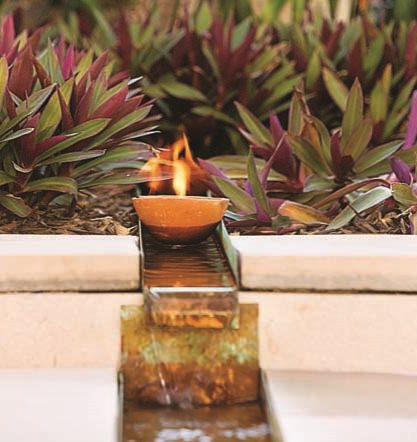 Durie uses around-the-world design influences in creating his outdoor rooms, including Egypt.
Durie believes that the outdoor room is the best way to create a sustainable landscape. It's not an unfamiliar concept in American garden-design circles, but his approach is refreshing and exciting. "You really can convert every room of your house into an outdoor space," Durie says. Combined with a little of his star sizzle, that's the takeaway message of The Outdoor Room. Watch HGTV's The Outdoor Room With Jamie Durie on Saturdays at 9 p.m. hgtv.com