A JOURNEY THROUGH YOUR GARDEN WITH DAVID CULP

Pictured: Flowers in the garden at Brandywine Cottage. Photo by: Rob Cardillo.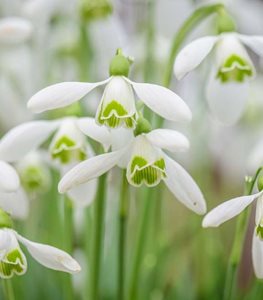 Photo by Rob Cardillo.
UP NEXT: A JOURNEY THROUGH YOUR FEBRUARY GARDEN
Thursday, Jan 13 at 6PM EST
Register Now
LIMITED SEATING AVAILABLE
Registration fee of $20 for each webinar.
See important information & the January agenda below
Note: If you're unable to join us at that time, all those who are registered will receive a follow-up email that includes the show notes, plant list, and access to view a recorded version.
JANUARY'S AGENDA
Winter gardens: Tips from some of the best gardens
Houseplants: Enhancing your success, light, watering, fertilizing
Bouquets: Your garden as a source in all seasons
Forcing branches: Bring color & beauty inside
Please note:
Registration will close just before the session begins or when the "seats" are full.
Only one person/device will be allowed to enter the session with each login code.
---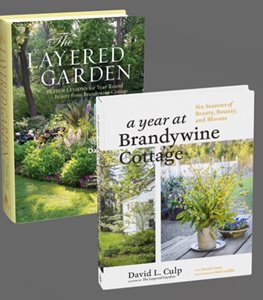 Photos by Rob Cardillo.
WHAT PEOPLE ARE SAYING ABOUT THE WEBINARS
"Thank you so much for running these webinars, especially at this time of year. And thank you for the notes although I've avidly been taking my own. I feel like I'm in a fireside chat with David and you, and I just love Ted (David's dog)." — Isabel B.
"Thank you for a most interesting program. I had just coincidentally finished reading The Layered Garden. Learning more about David's garden and his philosophy was a welcome treat while waiting for mine to come to life here in snowy Rhode Island. I look forward to the next talk." — Dale F.
"I have to thank you and all who contribute to this awesome sharing of time, knowledge, artistry, precision, and friendship in gardening. My daughter and I visited David's garden several years ago, and we love visiting again through the book and the lectures. We are blown away by the attention to detail and the wealth of amazing information you compile and share afterwards. You are all so wonderful! David is such a talent and such a blast! It's pure joy and so valuable to us during these frightening times. Thank you all!" — Paula F.
"Excellent presentation! David's depth of knowledge is incredible!" — Laura P.
"I always ALWAYS love these presentations. David does a wonderful job. Thank you!" — Mary Ann N.
"As always, a wonderful presentation! Feeds my soul and gives me great ideas. The plant list is very helpful. I look forward to the notes. Thank you!" — Phyllis M.
"Every session gets better and better, and getting to know David's garden has been a gift. Thank you David and Jim, and everyone who has worked so hard to bring this to all of us!" — Anon.
"Just wanted to say how much I enjoy your presentations. You give me great ideas for my garden and yard. Looking forward to the next showing!" — Lori B.
"This was fantastic! I am so inspired by David and his work. His knowledge and love of all things in the garden and natural world is wonderful. I look forward to these webinars with anticipation. Thank you, David and the Garden Design team." — Melissa
"This was a wonderful presentation. Thank you for showing the beauty of this glorious season! I truly enjoy these presentations and David's philosophy on gardening and life." — Katherine L.
*Required fields
We will never sell or distribute your email to any other parties or organizations.
See more online classes