Kurdistan: Recovering a Garden of Paradise
A documentary film team chronicles efforts to regrow a garden paradise.
For 10,000 years, farmers in Kurdistan, a region in northern Iraq, have cultivated a wealth of native crops that spread throughout the world. Apricots, chickpeas, and onions flourished in the fields, wheat and barley in the foothills. Today, after years of wars, sanctions, and droughts, this portion of the Fertile Crescent is endangered. A team of colleagues and I traveled through Kurdistan, filming a documentary about the region's efforts to recover its agricultural vitality. The project was produced in conjunction with the educational initiative Iraqi Seed Project. The interactive Web documentary, This Is Fertile Ground, was just released, and a more comprehensive film debuts in October.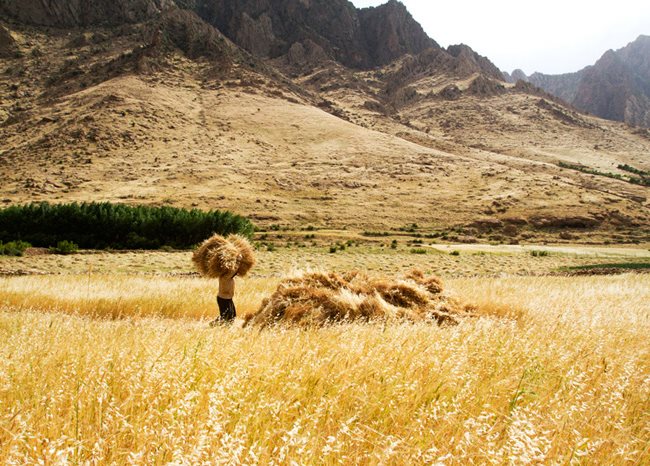 Many Kurdish farmers maintain traditional methods of harvesting. At the foot of the mountains, farmers cut grain with a scythe and gather bundles of barley on their backs. Cultivated and wild grains have been ubiquitous on the Kurdish landscape for a long time; wheat, barley, and lentils were first domesticated here around 8000 B.C.
Read more in our story, Kurdistan: Recovering a Garden of Paradise. Photo by: Anna Laurent.

VIEW THE COMPLETE GALLERY
During our filming, we met officials in parliament and government who urged that a national reconstruction include an embrace of the region's long tradition of sustainable farming and crop diversity. In cities and villages, we heard about efforts to preserve a culture of botanic literacy, especially after the national seed bank was destroyed in a 2003 attack. A scientist we interviewed spoke of a secret cache of seeds she gathered and buried in her basement, while Hero Ibrahim Ahmed, the first lady of Iraq, described her years-long quest to recover endangered plants, including an indigenous burgundy carrot. "It was truly the garden of paradise," says Jamal Fouad, former minister of Kurdish agriculture who now runs a teaching farm with his wife, Cathy. "There is nothing that cannot grow in this soil. But things must change for our farmers."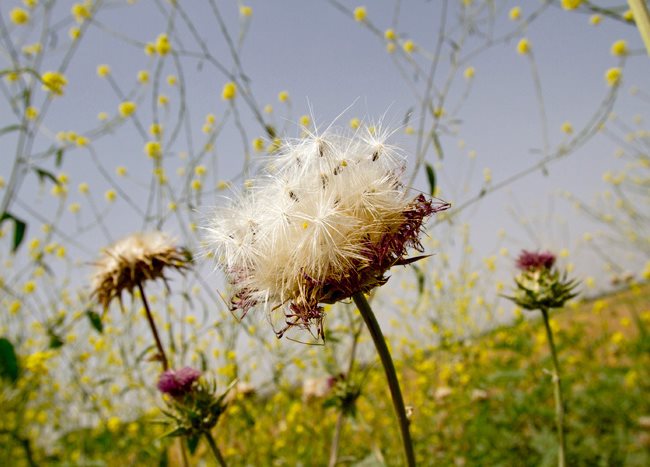 Since antiquity, local herbalists have prescribed the abundant, edible milk thistle (Silybum marianum) for many ailments. Modern Kurdish pharmacology research expands on traditional applications, identifying its seeds as an effective treatment for liver disease. Photo by: Anna Laurent.

VIEW THE COMPLETE GALLERY
It's an easy metaphor to employ, but the regrowth of the Fertile Crescent is taking root.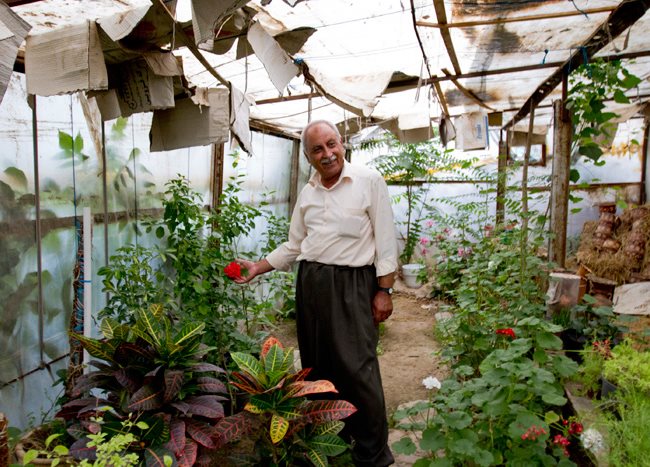 A plant shop owner shows a rose in the greenhouse. His shop grows out of the rubble of a destroyed building. He tends the plants with his son. Before opening the shop he was a schoolteacher; he loved plants and hoped that selling them would be profitable enough to provide for his family. Photo by: Anna Laurent.

VIEW THE COMPLETE GALLERY
This article appeared in the July/August 2012 issue as In Bloom Again.