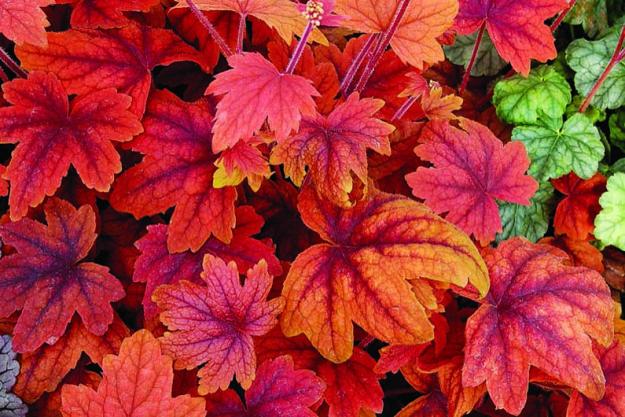 Photo by: Terra Nova Nurseries
Coppery-orange leaves, 4 inches across, are marked with cinnamon-colored stars. X Heucherella 'Sweet Tea', a hybrid between Tiarella and Heuchera villosa, forms a neat mound 1 to 2 feet tall and wide. Performs best in light shade. Looks fabulous no matter how hot the summer. Perennial. Zones 4 to 8.
Partner Tip: Osmocote® Plant Food is the planter's plant food. Most plant foods unleash a spike of nutrition in the first few days and then fizzle out. But with Osmocote® Plant Food, plants get what they need when they need it. Learn more at Osmocote.com.