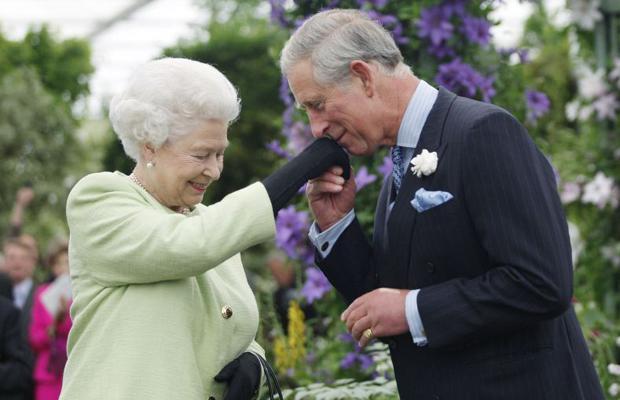 This coming week really kicks of the season of Royal Horticultural Society shows here in the United Kingdom. The 8th of May sees press day at the Malvern Spring Show which is a really good show case for up and coming designers to cut their teeth in the world of show garden making. Along side the show gardens there are a host of specialist nurseries all showing and selling their treasured plants. Malvern is really exciting, it has a rather special atmosphere, perhaps it is the time of year but it feels like the start to the coming season of enjoying our gardens.
I have been invited to talk in the Design for Living Theatre on Thursday and will be handing over the baton as Chris Beardshaw Scholar at the same time. With a few surprises in store I am sure it's going to be fun and it certainly distracts me temporarily from Chelsea.
Yes, my team and I arrive on site in just over a week and we are all excited and nervous of doing the best job we can to create Bradstone's 2010 Show garden.
Chelsea is the peak of the Show year, nothing quite smells, feels or tastes like it's emotionally charged horticultural excellence. Added to that it's an enormous amount of fun and hard work. There's a great sense of communal spirit between the designers, nurserymen and everyone involved with a passion for plants and gardens.
The official show week starts with the Press Day, when the worlds horticultural press along with national newspaper and television companies arrive to capture everything in its freshness including a host of Celebrities in gardens, gazing in wonder at gardens or taking in the fresh perfume of a new Rose. Later the same day the Royal Visit takes place with Her Majesty the Queen, HRH The Duke of Edinburgh, HRH The Prince of Wales and HRH The Duchess of Cornwall to name a few. The Prince of Wales is particularly well known as an organic gardener creating a beautiful garden at Highgrove in Gloucestershire and as a gardener I imagine he has keenly noted nurseries of interest with plants to add to his collection before arriving at the show.
From then on its week packed, 175,000+ eager visitors descending on the show ground looking for something new, inspirational or in vogue. With up to 68% of visitors booking in advance the first days of the show are already sold out already.