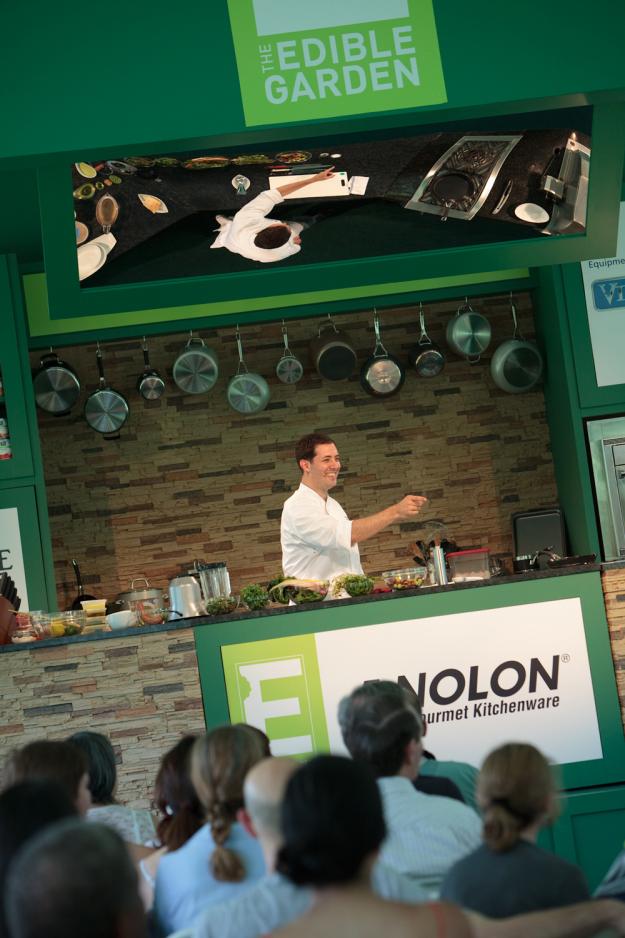 Photo by:
Talisman Brolin
Planning on being in New York next month? If your travels have you heading that way on one of the first three Thursday evenings in August, be sure to plan a visit to the New York Botanical Gardens for its Food for Thought, featuring the Waterlily Concert Series on August 5, 12 and 19 from 6 p.m. to 9 pm.
For the first hour, guests can explore the NYBG's temporary Edible Garden (on display until October), which features four kitchen gardens (including Martha Stewart's Culinary Herb Garden), daily cooking demonstrations, and a Home Gardening Center. The main event gets started at 7 p.m. on the Conservatory Kitchen stage, with an hour of commentary by special guest speakers on the importance of food choices in our lives, immediately followed by a special concert.
Buy a chef-inspired picnic basket from the Garden Café (which comes stocked with two individual serving-size bottles of wine and a fruit, crudite and cheese platter), then find a spot on the lawn to sit back and enjoy the summer evening. The first Food for Thought event is next Thursday, August 5, with guest speaker Mario Bosquez (who hosts Living Today on Martha Stewart Living Radio) and a classical musical performance by the Brooklyn Chamber Players. Admission is $10, which benefits the NYBG's Children's Gardening program.
For more information, visit nybg.org.