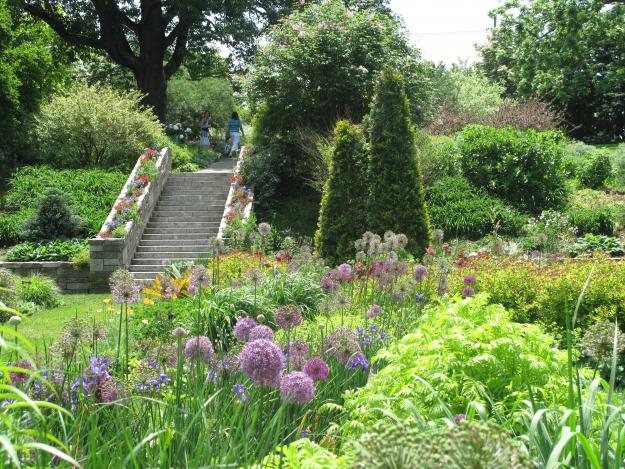 It's impossible to say which is the most spectacular aspect of Chanticleer: The sun-soaked garden built around the romantic stone ruins of an old house? The pond garden exploding with color? The spirited and unusual borders set in a former tennis court? The coolly exotic Asian woods? The terraces surrounding the 1913 French Provincial-style house, filled with imaginatively planted containers and oversized hanging baskets? At this time of year, all 35 acres seem to be experiencing their finest hour.
Home of the Merck pharmaceutical family until 1990, when Adolph Rosengarten, Jr., died and endowed his family's property for the education and enjoyment of the public, Chanticleer, a few miles west of Philadelphia's Center City, is billed as a "pleasure garden," and indeed it is: sensual, romantic, and altogether inspiring.
To read more about Chanticleer and see more pictures, please check out the latest entry on my personal blog, casaCARA.