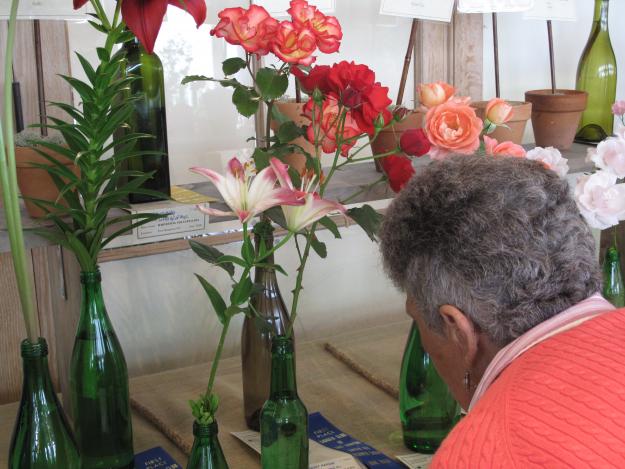 Last Wednesday, the Garden Club of East Hampton held its spring flower show at the Maidstone Club, an oceanfront golf club founded in 1891. It was open to the public for all of two hours, and I was curious to see it, never having been to a competitive flower event before.
There were elaborate arrangements created around themes such as "Fisherman's Catch," "Farmstand," and "Sunrise," most of them way too stiff and fussy for me.
What I enjoyed most were the just-picked cut specimens — a single stem, spike, or spray exhibited in a green glass bottle — and the homegrown perennials, a single bloom in a humble milk bottle. These were judged on the basis of perfection, variety, and distinction.
To read more about the show, and see more pictures, please click here for casaCARA.