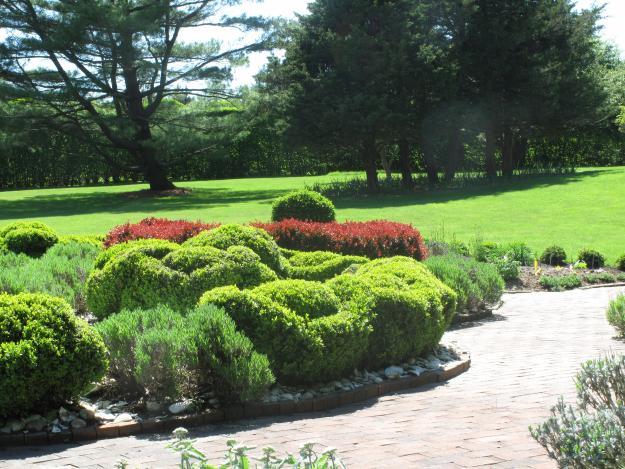 PROBABLY IT'S BECAUSE I was so wowed by a recent visit to LongHouse Reserve, a 16-acre masterpiece of landscape architecture in East Hampton, N.Y., that I was a tad disappointed by Bridge Gardens, a five-acre spread created over two decades by Jim Kilpatric and Harry Neyens, and recently donated to the Peconic Land Trust.
The layout seems to break the most hallowed rule of garden design, which is that the whole thing ought not to be revealed all at once. At Bridge Gardens, once you're through the impressive perimeter hedge of European beech, the bulk of the property lies right there before you: a vast stretch of lawn with a lavender parterre and a rose rondel, with some 800 species of antique and modern roses (great if you're a rose aficionado — I'm not). That's the Outer Garden, which also includes a bank of lilacs in fragrant bloom and a fun collection of yew topiaries.
To read more about Bridge Gardens, which does have much to fascinate the serious plants-person, and see more pictures, please click over to my blog, casaCARA.