I am obsessed with terrariums and have created miniature mossy worlds in mason jars, Darwinian dioramas of weird carnivorous plants, and topographic landscapes in fish aquariums. I've made them with lids on and lids off, but what I had never done was craft a large-scale, stand-alone piece. Friends at Atlas Industries, a design firm in Brooklyn, New York, collaborated with me to create a terrarium that was both strong and precarious in look. A 24-inch-wide glass cube sits like a jewel on a 4-foot stand of steel and bronze, bringing the landscape up to eye level. It has lived for several years at Partners & Spade, a studio and storefront in downtown Manhattan. Recently, it took a trip to Hong Kong, where Partners & Spade set up a pop-up shop at Lane Crawford, a specialty department store.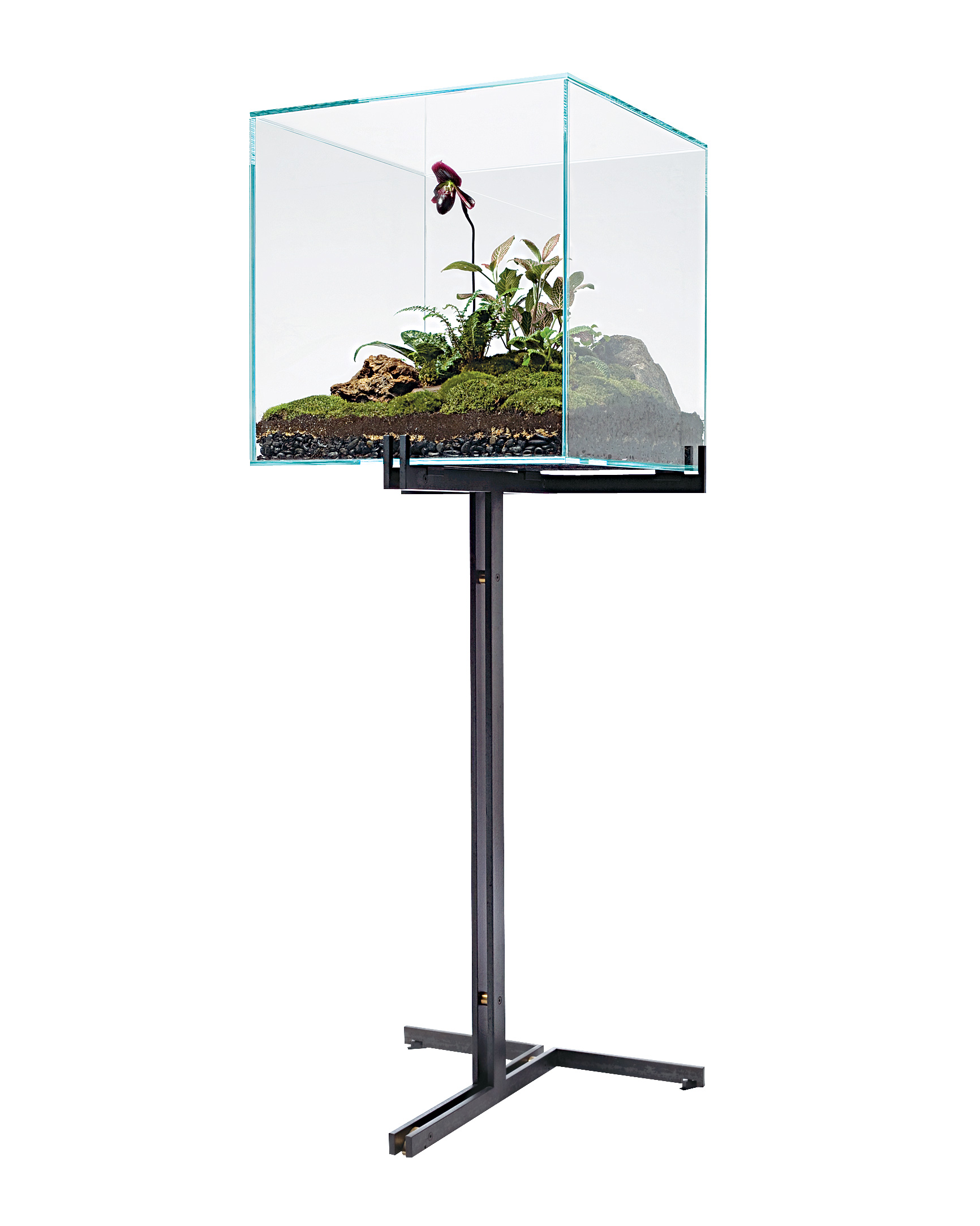 Photo by Meredith Heuer.
A lady slipper orchid, moss, ferns, climbing ficus, and other suitable plants have lived together since 2008. Keeping the terrarium clean and free of dead plant matter is important, but, mostly, it takes care of itself. The steel stand has bronze details, including adjustable feet for leveling the piece on uneven surfaces.
Related: How to make your own terrarium and Botanic Superlative: The First Terrarium (about the original Wardian Cases!).