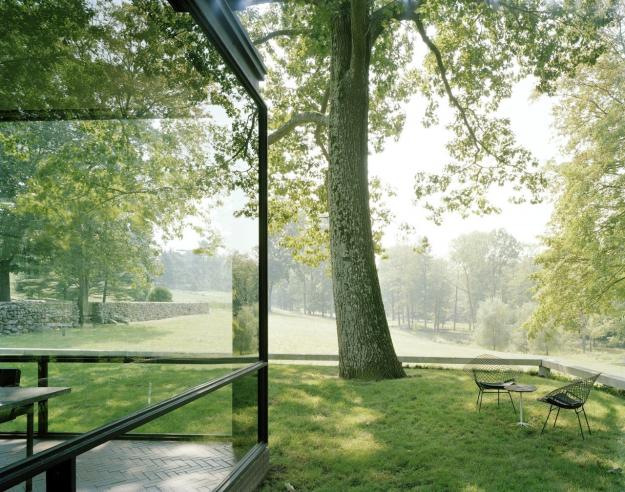 After seeing Paul Keyes's lovely post about the Glass House, the organization behind the building emailed me about two new tours that they're offering this fall. Here are the description of the tours directly from their website—they sound wonderful and perfect for the readers of GARDEN DESIGN:
$45; Click the link above to see dates available.
Explore new access to the Glass House campus, including close-up views of the Pond Pavilion (1962) and Kirstein Tower (1985) as you walk the grounds and discuss the history, design, flora and fauna of Johnson's 47-acre curated landscape. Learn to identify the English and French landscape influences, Johnson's Midwestern farming roots and his relationship with the historic New England countryside and stonewalls. View the trees the National Trust has deemed landmark-worthy and learn about David Whitney's inventive succulent and peony gardens. Please note this tour route includes a walk up and down a steep grassy path toward the Pond Pavilion.
New! Plein Air Afternoons: Photography, Painting + Poetry
3-hour unstructured site access | $75 per person |
October 26, November 16
By popular demand, visitors are offered three hours of unstructured, unguided time on Philip Johnson's 47-acre campus. Creative pursuits such as photography, painting, poetry are encouraged, as is simply strolling through Johnson's canvas of modern architecture, landscape and art on your own. Glass House Guides will be on site to answer questions, but no official tour will be offered. The interiors of the Glass House, Painting Gallery, Sculpture Gallery and da Monsta will be open to visitors.