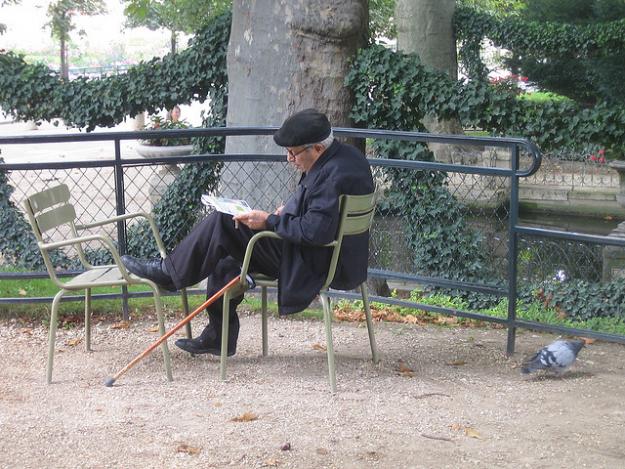 When I was looking at our selection of great outdoor garden chairs in GARDEN DESIGN's most recent issue, the Luxembourg Chair by Fermob caught my eye. I noticed that the chairs were sold in a pair ($630 for two), which upon reflection, is understandable for the home gardener to recreate the true Luxembourg Gardens flair. Why?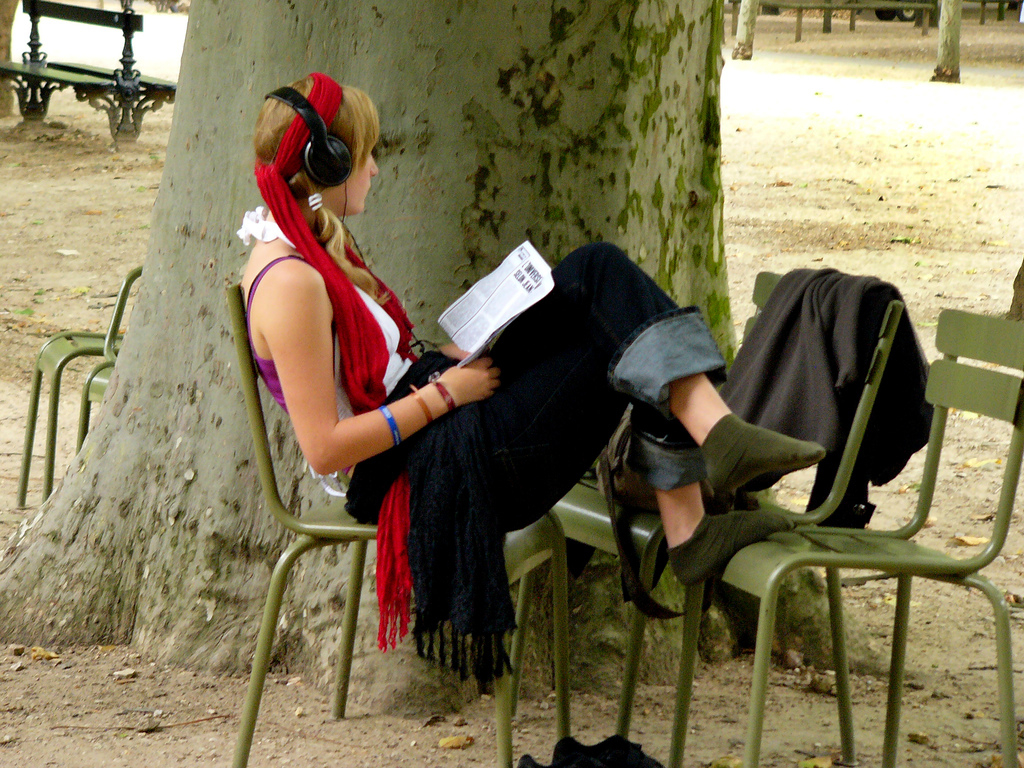 Photo by Kathleen Tyler Conklin
I spent almost a year living in Paris, including a summer working near the Luxembourg Gardens, where I often had lunch. Despite the gardens' elegant style, Parisians and tourists like to let it all hang out in the garden and if you would like to truly have the Parisian jardin feel for your backyard, you need two chairs. Yep, two. One for sitting on and the other to use as a foot stool. (See the photos in this post.) I remember one gentleman who used to arrange the chairs to form a sort of lounge chair before taking off most of his clothes and sunbathing all afternoon. Whether you're using the chairs as a tanning bed, a spot for reading, contemplating, or people watching, it is imperative to use two of these chairs for maximum enjoyment.