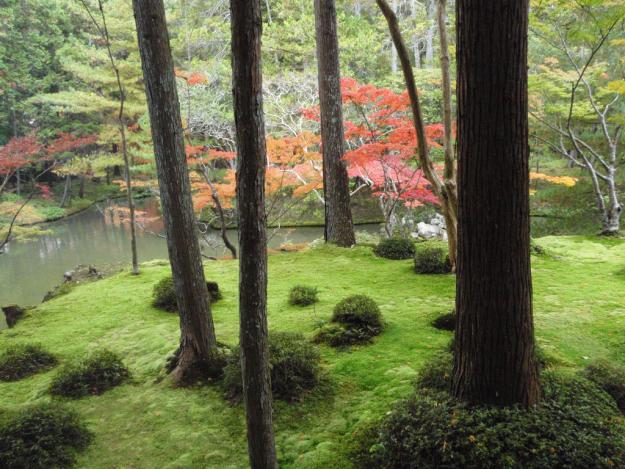 If you've read "A World Apart," our article about moss in Japan, and you're interested in visiting the gardens, here are all the details:
Those wishing to visit Saihō-ji must send a letter with a self-addressed stamped postcard ideally a month in advance stating the date (as well as a few alternates) when they would like to see the garden and the number of people in the party. Staff members at the temple will reply by mail with a date and time they can accommodate the visit. 56 Jingatani-cho, Matsuo, Nishikyo-ku, Kyoto, Japan (075/391-3631). Admission: $36.
One of the most famous temples in Japan, Ryoan-ji is home to a rectangular rock garden with 15 stones, some dappled with moss, all surrounded by white gravel. Visit early in the day to avoid crowds. 13 Ryoan-ji, Goryonoshita-machi, Ukyo-ku, Kyoto (075/463-2216). Admission: $6.
The maple trees that grow above a field of moss at Koto-in, a sub-temple of the Daitoku-Ji temple complex, turn crimson in fall, a particularly good time to visit. 73-1 Daitokuji-cho, Murasakino, Kita-ku, Kyoto (075/492-0068). Admission: $5.
Moss lines the banks of a pond at Shugaku-in Imperial Villa, a retreat built for the royal family in the 17th century. Visit its website (sankan.kunaicho.go.jp/english/guide/shugakuin.html) to make a reservation. Visitors must be 18 or older. Shugakuin-yabuzoe Sakyo-ku, Kyoto (075/211-1215). Admission: Free.

This article was first published in Garden Design
April 2011