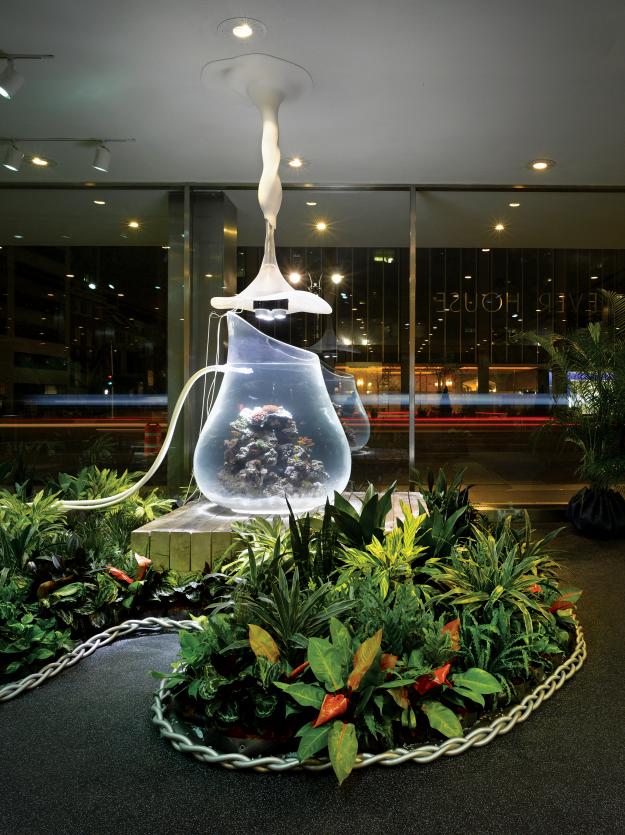 Photo by:
Lever House Art Colllection, New York. © Jesse David Harris, Richard D. Marshall, Curator
A living carpet of plant life surrounds the oversize centerpiece of the exhibit, Aquarium, which is filled with coral and bright tropical fish.
Artist and garden designer Paula Hayes' most recent exhibit, "Land Mind," doesn't exist in the sterile white space of a typical gallery. Instead, the lobby of New York's Lever House is carpeted with lush palms, ginger, and ferns. An enormous, biomorphic aquarium hums and gurgles (like "your mother's womb," says Hayes), and bright saltwater fish glide through coral reefs.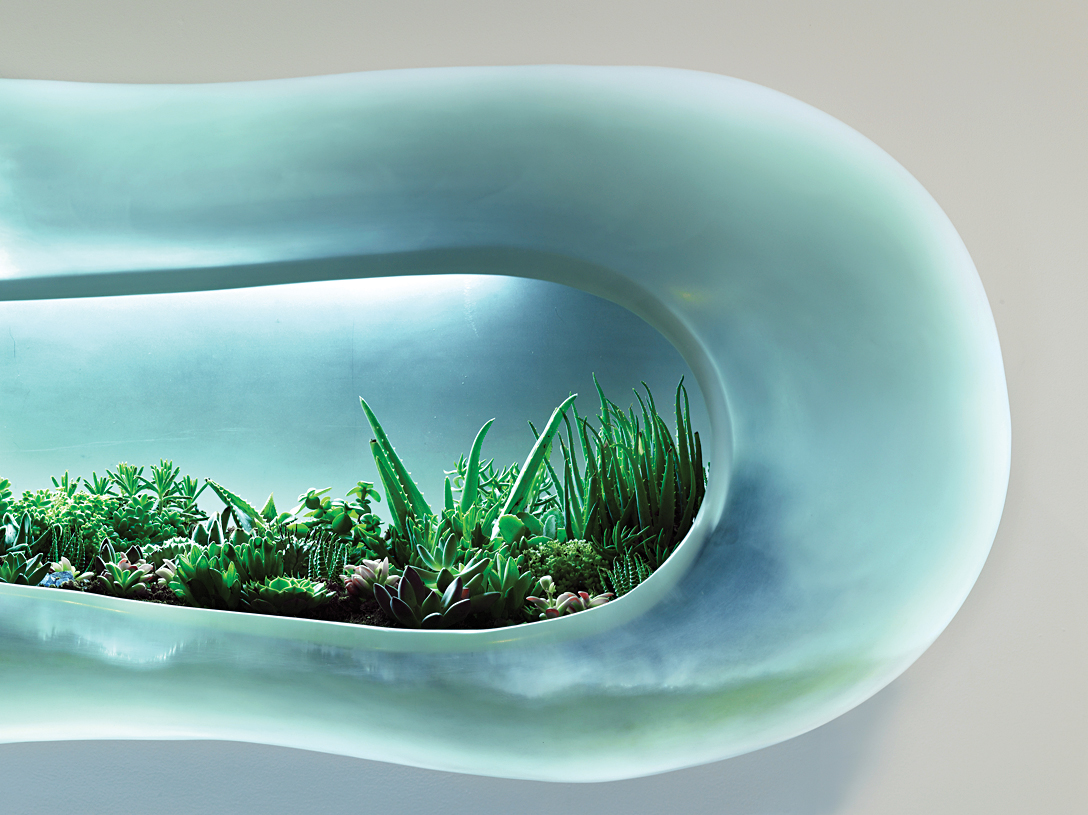 Slug contains more than 15 feet of succulents.
The only gallery-typical white wall is softened by a massive mounted cocoon (above), which provides a home for succulents. More than simply connecting people with nature, Hayes conveys the attention and care that goes into the maintenance of the exhibit's flora and fauna—the machinery maintaining the aquarium's ecosystem lies in public view, and regular plant watering and fish feeding ensures the survival of the living art. The caretaking required stresses Hayes' belief in the need for a more interrelated relationship between people and the environment. Unlike other forms of art, Hayes says: "It cannot be totally possessed, but it can be cared, loved, and learned from. As a species, we need to learn how to give back and cooperate."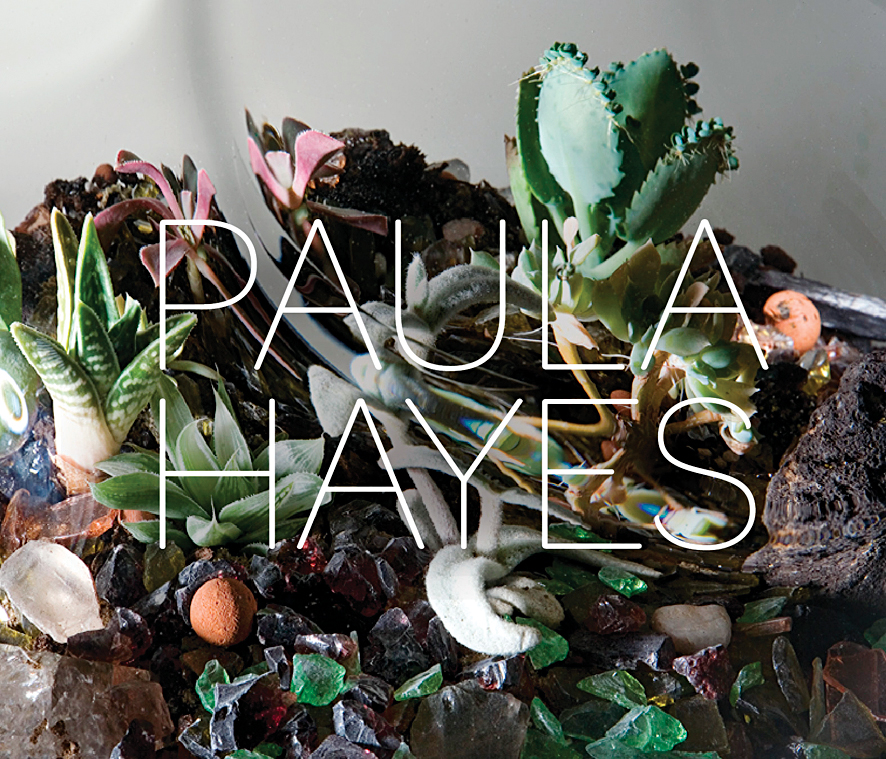 Paula Hayes, who designs gardens in addition to exquisite, intricate terrariums and living air plant necklaces, has long been fascinated by the intersection between the man-made and natural worlds. The Monacelli Press will publish a monograph of her work in April 2012.
The exhibit is open through February 24, 2012. For more information, visit the Lever House website.
Katie Mendelson is the assistant editor of Garden Design.
Related: Paula Hayes at MoMA, in 2010.