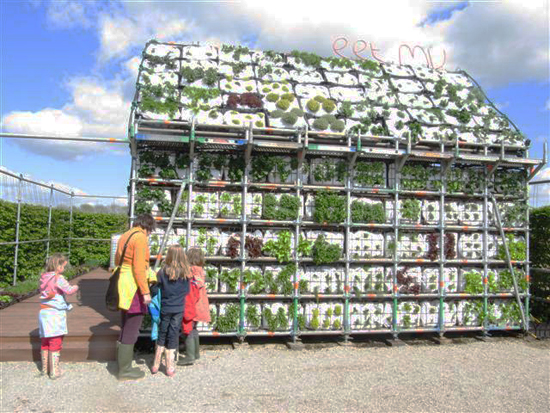 Get more from Garden Design
This cool edible greenhouse was created by Marijke Bruinsma from the Dutch architecture firm De Stuurlui Stedenbouw and Marjan van Capelle and Arjen de Groot from Atelier GRAS! in Holland last year, running from April until October. The greenhouse was erected in De Tuinen van Appeltern, a Dutch garden information center in the town of Appeltern that has more than 200 model gardens, as well as the largest collection of plants in the Netherlands.
Its architecture is based on the vegetable crates that are used to transport vegetables to and from the market, with the crates serving as small beds for growing plants, which were then set into a modular frame.
All photos from Atelier GRAS.
Plants that were grown on the Eathouse's roof includes strawberries, thyme, and lettuce.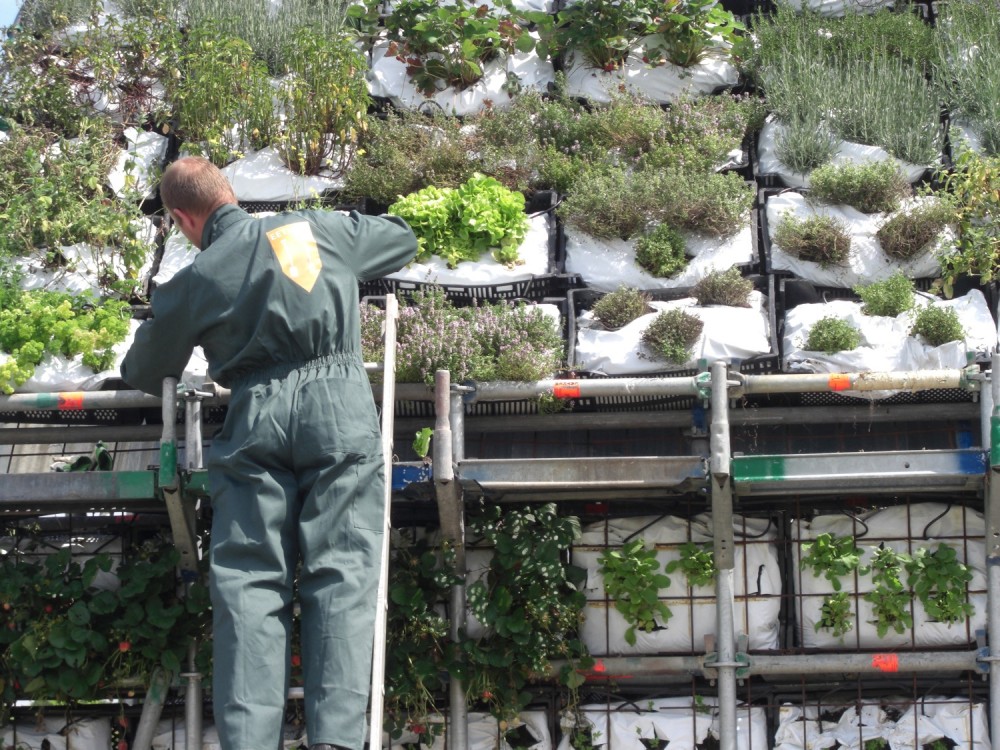 As the season progressed, the roof filled out and the walls began bursting with leaves.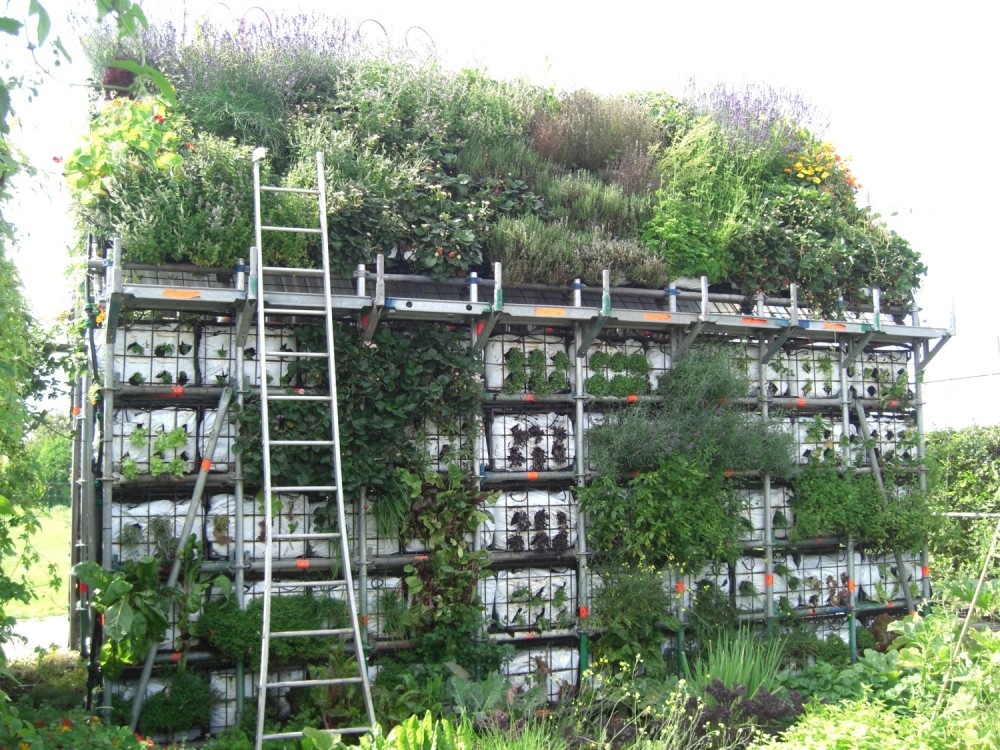 People were able to come and visit and harvest crops that included spinach, bak choy, radishes, and lettuce.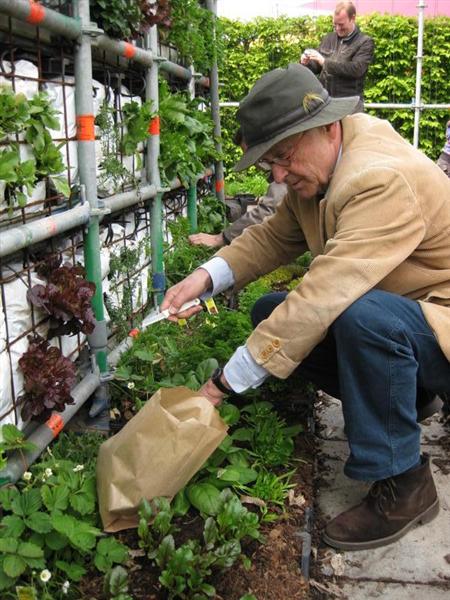 See more of this cool project at Atelier Gras! and De Stuurlui Stedenbouw.